Solo exhibition by Sarker Protick looks at the unyielding passage of time.
Through his mediated exploration of light and time, the photographer looks at the traces of time and how a photograph can capture it while telling stories of migration and loss. - by
Sukanya Deb
Invested in the formations of light and time that denote the creation of a photograph, Bangladeshi photographer Sarker Protick's most recent solo exhibition Nirobodhi / Till Time Stands Still at Shrine Empire, New Delhi, considers a complex formation of memory, materiality and medium.

Protick presents two new series of photographic works that span across a decade of research, exploration and contemplation, adjoined with a film or rather, a moving image work. Throughout his artistic career, the intangibility of light and time has been a point of interest for Protick, as he tells STIR. The invisibility and immateriality of the two mediums being depicted through what can be conceived of as the harsh, often collapsed lens of photography, Protick's works seek to delineate a stillness that is perhaps a split second, or the movement of a decade. His photographic works themselves have a tendency to develop over a period of time, often taking years to settle and reach a point of articulation. Protick added, "In general, when I started [practising photography] I was interested in this tangibility of time––about how time can be tangible in our surroundings, consciousness or history."


Jirno / Ruins series, 2016-ongoing, Image Courtesy of the artist and Shrine Empire.


Nirobodhi starts with the premise of the fracturing, traumatic dissection of Bengal as a region, that began with its sectioning into West Bengal and East Pakistan (later Bangladesh) on the basis of religious division. The political and religious division of the subcontinent into Pakistan and India resulted in decades of strife and lack of resolution as can be seen in the eventual formation of Bangladesh as an assertion of identity through its Liberation War in 1971, decades after independence from British rule. To this day, a complex web of relations and political grievances affects geopolitical and cultural relations between the three nations, despite their shared history. Through his series of works presented in conversation with one another, Protick addresses the theme of migration in particular, through the personal as well as the archaeological.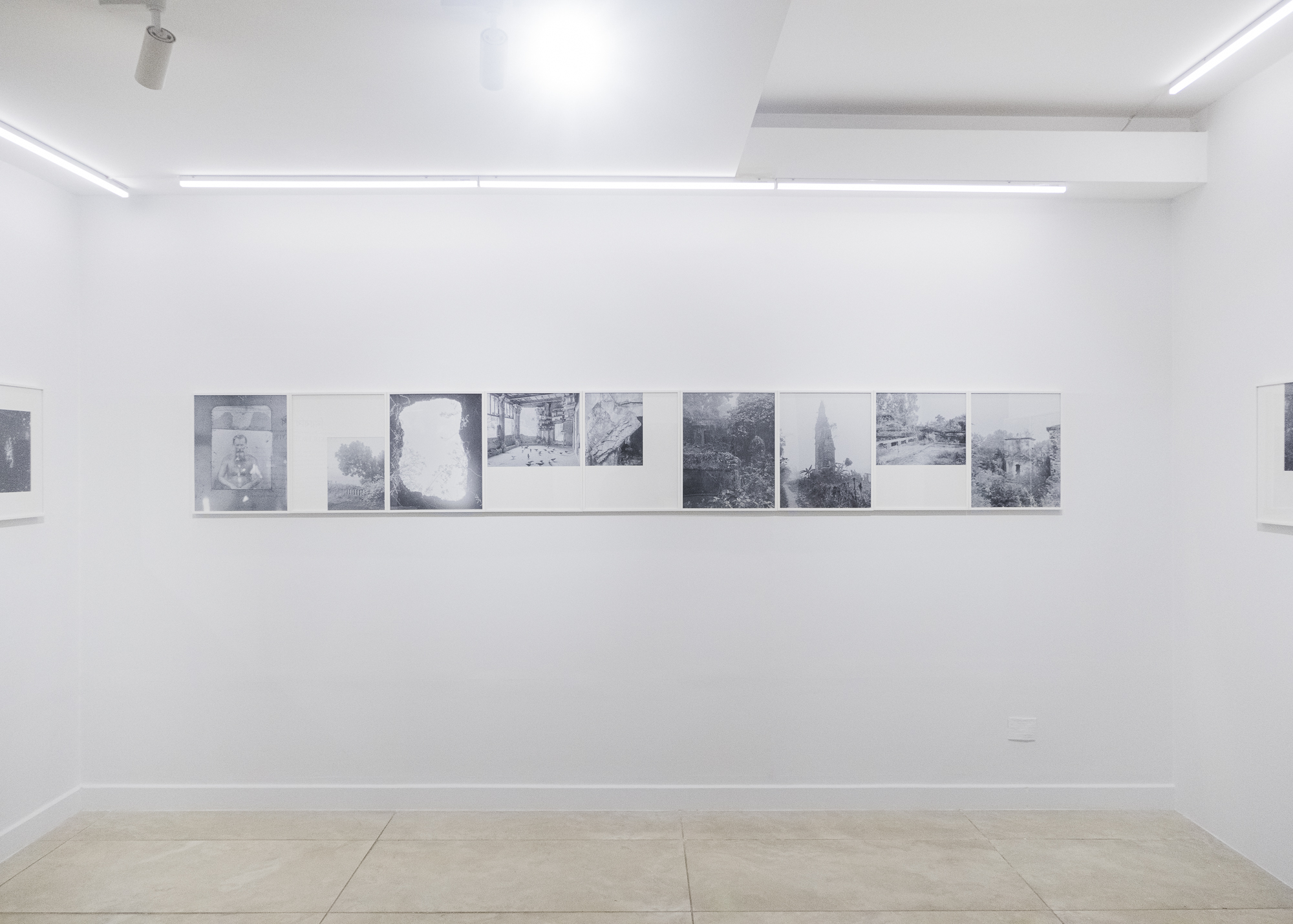 Installation view: Jirno / Ruins at Nirobodhi at Shrine Empire. Image Courtesy of the artist and Shrine Empire



Protick talks about his initial foray into finding archaeological sites that were intermittent and hidden from the all-seeing eye of nation-building, yet crucial to the formation of towns in Bangladesh. Through the state-run Department of Archeology, it was often difficult for him to find information that was reliable and continued to be historically accurate. His field research for the series that came to be Jirno / Ruins looked at abandoned feudal or landowner estates from pre-Colonial India.

The artist tells STIR, "When I was looking at these spaces I realised that these are also images of migration, but we are not seeing the movement. We are only seeing what happens over time when a large number of people migrate from one nation to another, and what happens to another, structurally and architecturally, or through the landscape. [...] I was interested in looking at Partition, but I was also aware that these places are little documented, not just photographically or visually, but even in written form."


From the series, Mr and Mrs Das, 2012-16, Image: Courtesy of the artist and Shrine Empire



Protick's photographic series which documents his grandparents' life and home, eventually came to include archival material in relation to their own migrations. The photographic series titled Mr and Mrs Das, in reference to Protick's now-deceased grandparents, documents their home and domestic life in their old age. The passage of time becomes a part of the subject matter as we see a combination of livelier, younger archival photographs that document a collective familial life being set up, and more recent starker photographs depicting their old age through a sense of decay and loss.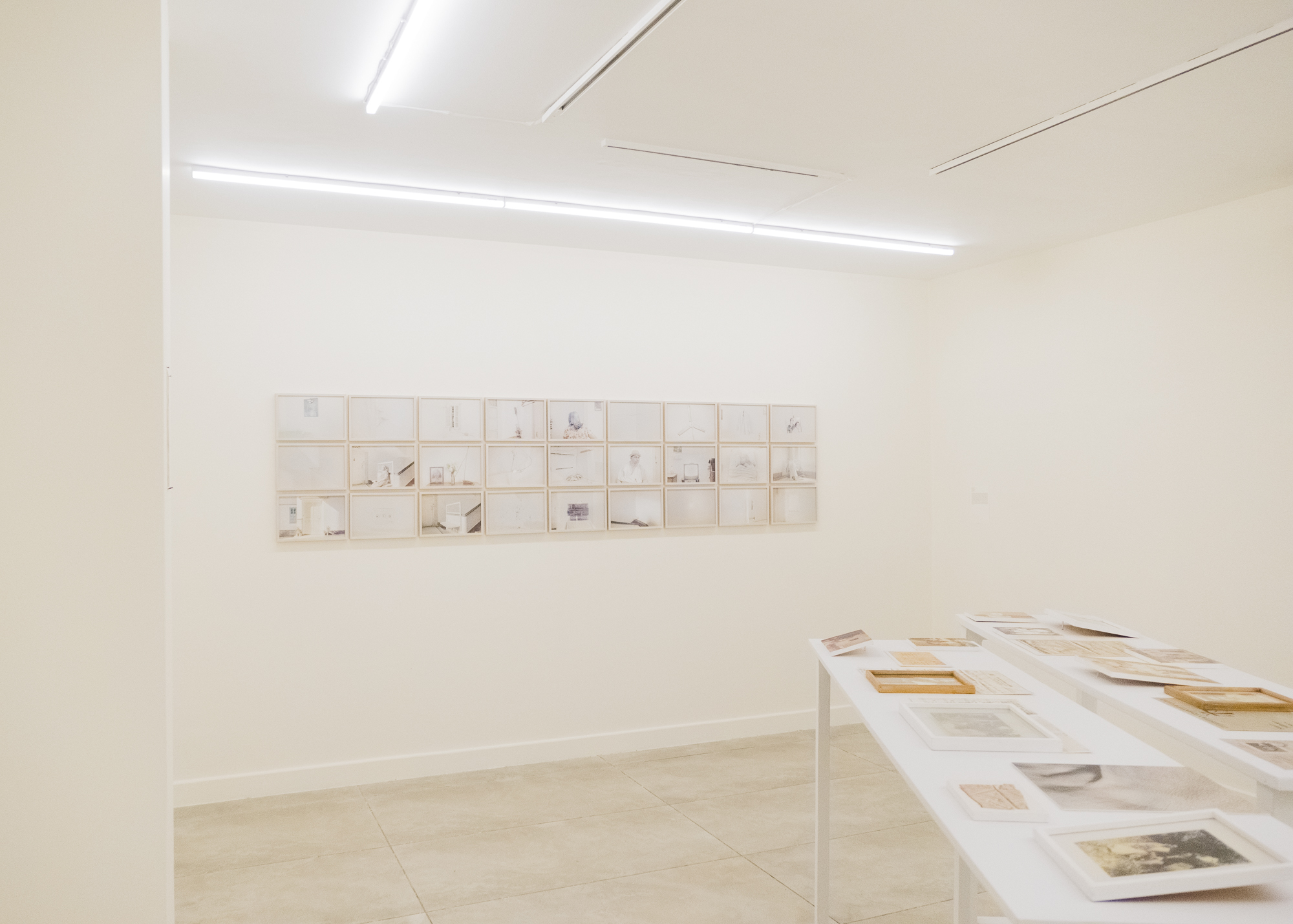 Installation image of 'Mr and Mrs Das' at

Nirobodhi

at Shrine Empire. Image: Courtesy of the artist and Shrine Empire


Given their Christian background in a Muslim-majority country, the representation of their lives through the personal becomes a window into the plural identities that continue to exist in a world that considers identity in a regimented fashion. While identity is one of the most politicised issues in the contemporary political landscape, this project explores the complexities of assigned and cultural identities through lived experience. As we sense a parallel building of life that is occurring against the backdrop of a new nation, initially as East Pakistan, and two decades later as Bangladesh, there are pieces of movement that one can retrieve through the photographs, while the moments themselves seek and yet refuse to be held.

In reference to the act of meaning-making in photography, Protick says, "As a reader or an author, how do you create space where the reader can also construct their own world in their head? The visual medium has that challenge - that it can limit your possibility." With this seemingly contradictory diktat of the photograph to grasp at what it yearns to hold, Protick extends his enquiry to the hybridity of medium that is attuned to the generative, sensory overload that our smartphone-dominated world. The visual artist presents a film or moving image work titled Raśmi / Ray that is constructed out of triptychs of photographs layered with a subtle, abstracted yet effective soundscape, scored by Protick himself. Sources of light seem adversarial as atmospheric views are collapsed into everyday spaces. At points it appears hopeful when it is paired with single-sentence texts, but at other points, there remains an undulating current that emerges from the movement of the impressions of photographs.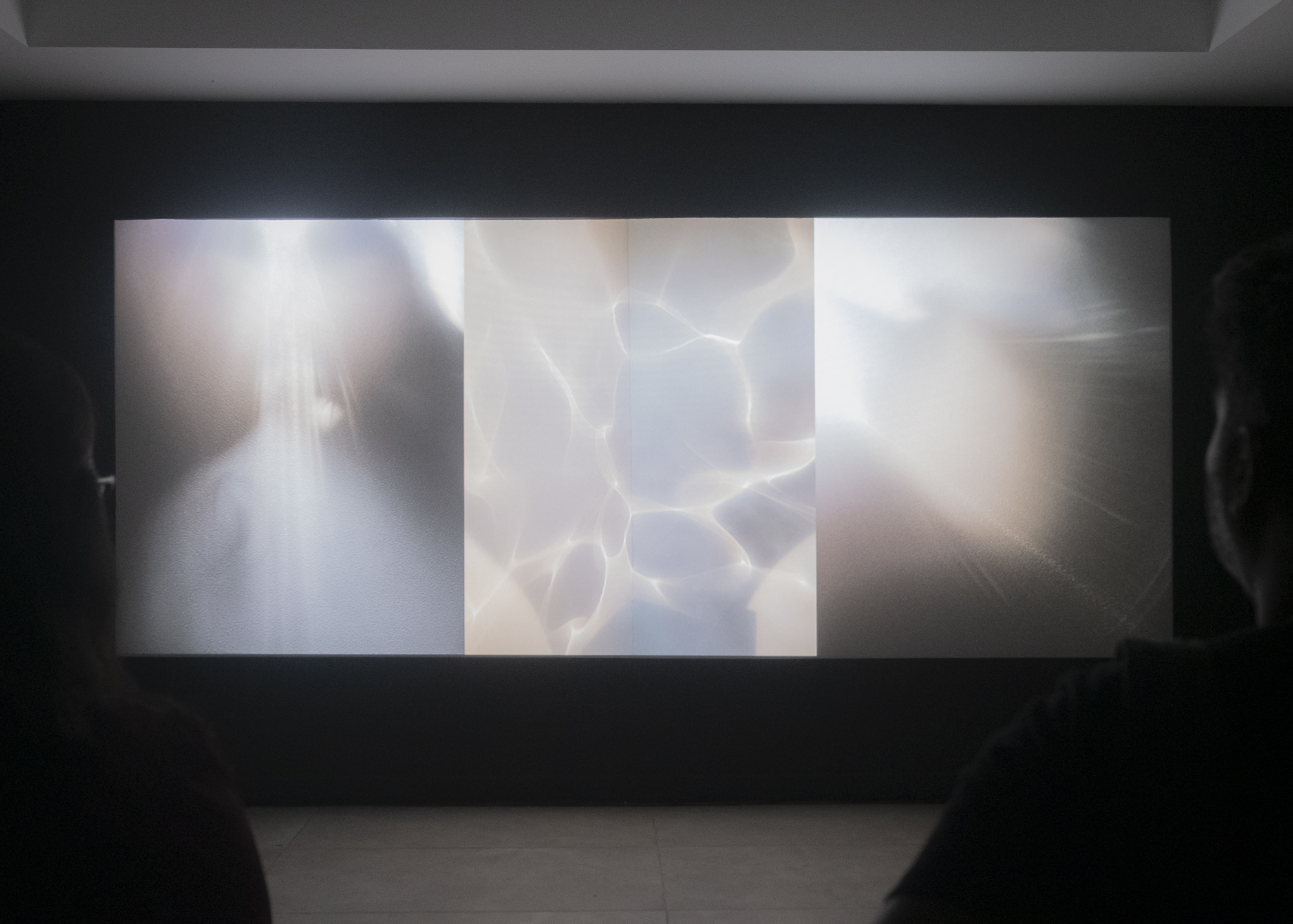 Still from
Raśmi / Ray,
2017-20, Film. Image: Courtesy of – the artist and Shrine Empire
ORIGINAL ARTICLE
︎ https://tinyurl.com/3saacmem