রশ্মি / Raśmi / Ray
2017 - 2020



Installation view

Constantly delving between the two extremes—the hyperreal-digital and the organic-natural world—Raśmi becomes a depiction, a commentary on duality of lives, contradictory and often overlapping. The images are created out of the everyday, non-extraordinary consequences and the luminous queries about the 'cosmic'.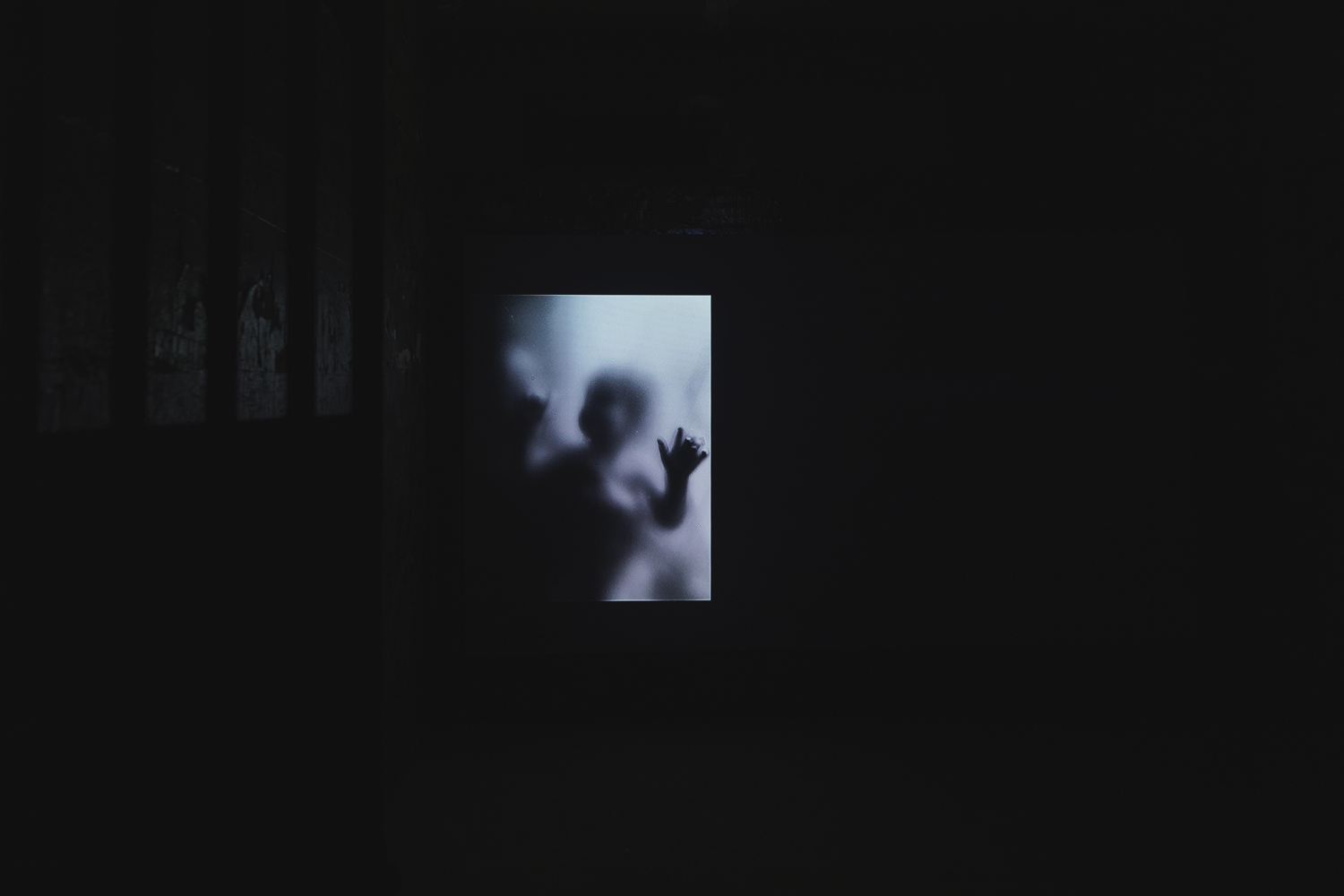 Installation view

Raśmi (a ray of light in Bangla) is an arrangement of images and soundscapes, materialising as a video projection. Ingrained in an experience of loss and grief, the work explores the ideas of personal truth and fiction, with its pretext being non-geographical, a non-place and yet universal in its stimulation. Intertwined with the images, the immersive soundscape works almost as a narration of the sequence.

This light which is almost omnipotent throughout Sarker's depiction of the objects – as those of the cosmos – creates situations as lucid as it can get in its meaning. Anchoring it further in its universality, is the recurring presence of the circular form photographed from varying vantage points, empty or hollow and at times illuminated at a distance. In between this intricately carved pattern of imagery and sound, one could find oneself hoping for a hope, to breathe – inhale-exhale and to let go.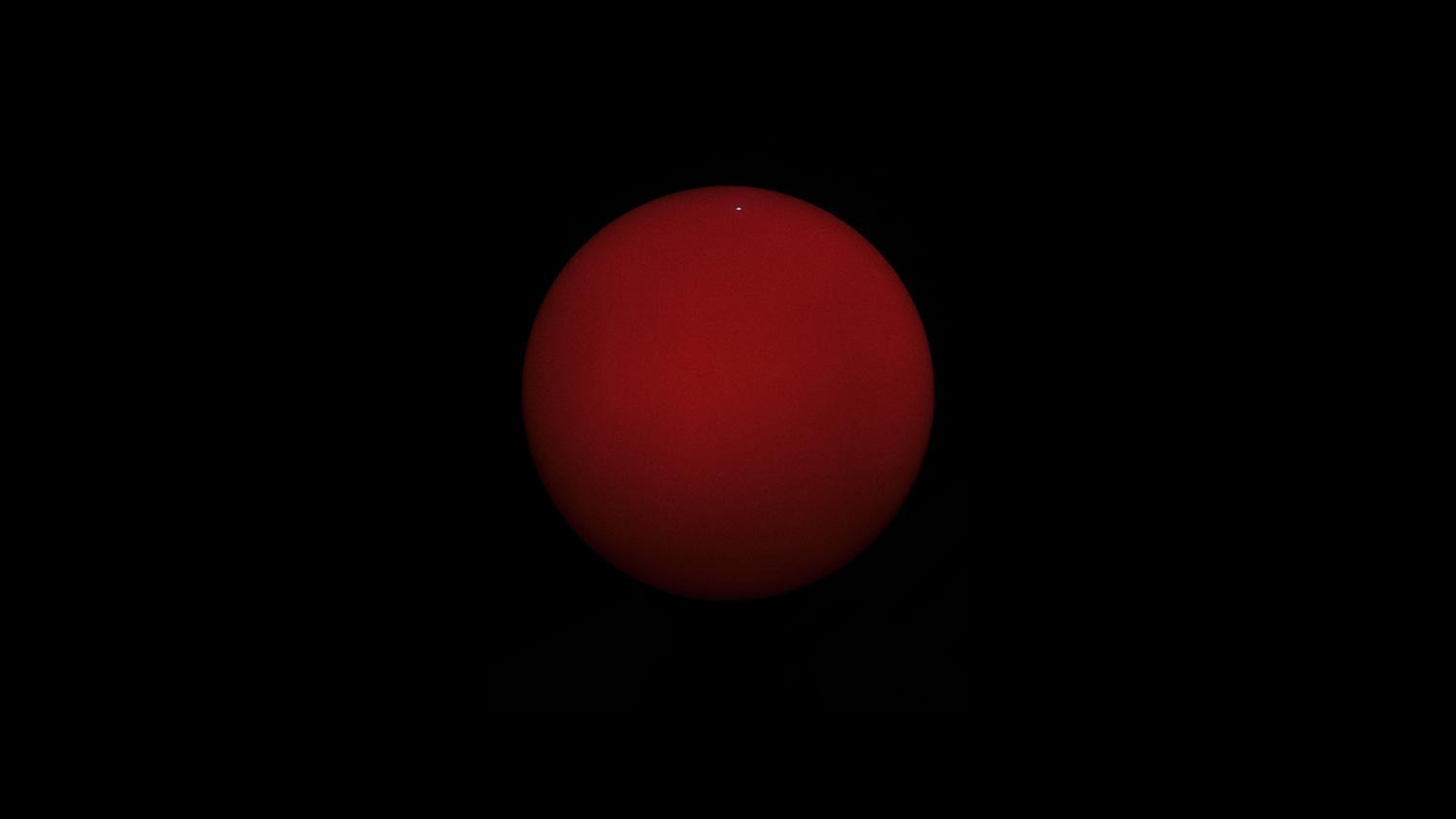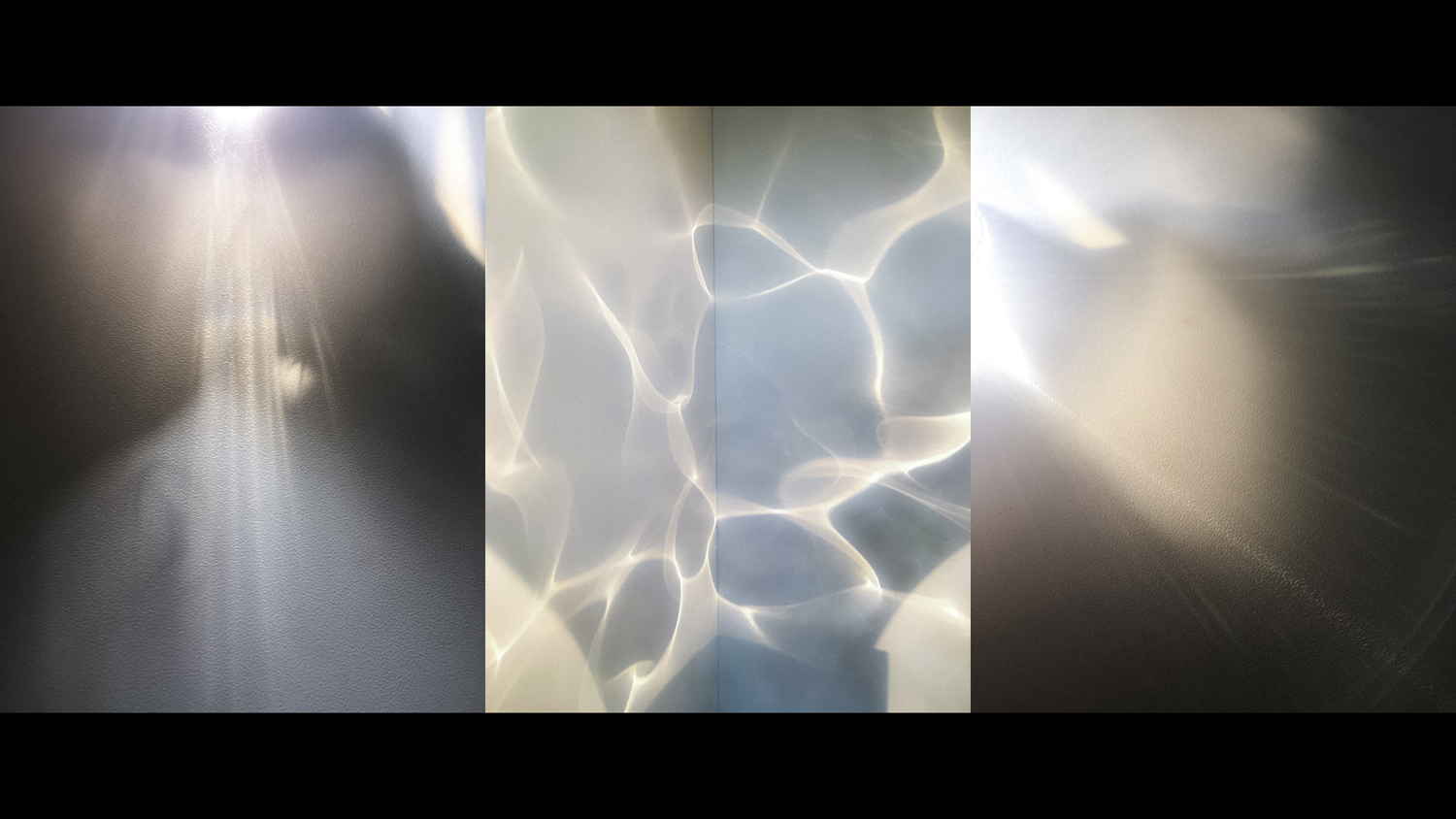 Stills

Video
Single Channel, 16:9, Color
09:09 mins
Sound: 2 channels
2020


Installation view from 'Dancing with the Dead' at New Castle.








From 2015 onward, Sarker has been exploring and photographing abandoned feudal estates and decaying buildings previously owned by Hindu jamindars or landlords. The changing relationship between the land, its rulers and subjects as reflected in these regions is also a story of Bengal's history: from the 1500s onward, the Mughal Empire established a system of apportioning tracts of land for the purposes of revenue collection, with the Muslim authorities receiving tax tributaries from conquered Hindu rajas. When British colonizers took over Bengal in the late 1700s, they entrenched this feudal structure with the Permanent Settlement, a system intended to extract large shares of revenue for the East India Company, while creating a small class of landed local aristocrats loyal to the British. It resulted, however, in the disenfranchisement of rural tenants, rifts between Muslim villagers and Hindu minority landlords, as well as unintended land speculation.





Following the 1947 partition of India, Bengal was split, with predominantly Hindu West Bengal going to India, and predominantly Muslim East Bengal going to Pakistan. Renamed East Pakistan, East Bengal was to become the independent nation of Bangladesh following the Liberation War of 1971. Amidst the chaos of decolonization and new nationhood, huge migrations were taking place: Hindus were leaving East Bengal for India, and in the same way, Muslims departed West Bengal. Those who were wealthiest and most well-connected—including landlords and large business owners—were the first to leave upon the loss of their political and social power. At the same time, a series of controversial laws dating from 1948, culminating in the Vested Property Act of 1974, allowed the confiscation of property from any groups declared "enemies of the state". This led to the appropriation of many feudal properties and agricultural land that had belonged in the same family for generations, further spurring the departure of the jamindars. Sarker's series Exodus focuses on what remains of these abandoned landscapes and little-documented buildings, many of which have been taken over by nature and gradually enveloped into the daily life of the surrounding villages.





While contextualized by the events of the region, the work reflects broader philosophical ideas about the scale, directionality and universality of time. The section titled Disintegration features buildings and structures, broken apart by the elements and enshrouded by tropical foliage. Despite the incompleteness of their forms, the architecture's classical symmetry invites the eye to naturally trace lines where arches, columns and walls were once whole. Hybrid in their design and setting, they visualize specific ways that colonial and independence histories have marked the country, reflecting how the rise and fall of dominions can be read in the transformation of physical structures.





The section called Elegy to Empire depicts portraits and vignettes of rural life with a series of triptychs and diptychs laid out in a grid, with fields of view that move between wide vistas of land and sky, to intimate close-ups of minute detail and texture. Seemingly distinct aspects and occupants of these landscapes are united by affinities of form, shape and gesture, creating a visual rhythm in space that bridges regional specificities. A leaning line of a tree finds an echo in a cracked wall, a woman's pose resembles a curled shell, and a small pile of 150-year old books lies as dormant as earth beneath moss.





Sarker's approach to making the work was a combination of the long exposures he is known for, and a methodical revisiting and photographing at very specific times of the day and in the year. This introduces another kind of time experience different from historical time, one that belongs instead to the cycles of the natural world, and includes the diurnal movement of day to night, and the rotation of seasons as they relate to agriculture. Such notions of cyclical time are shared and mythologised by many cultures, and suggests both the inexorable loss of time passing but also the possibilities presented by a kind of time that begins to end and ends to begin.





2016 - Ongoing
Text By Sam - Ishan.



Video
Single Channel, 16:9, B/W
09:42 mins
Sound: 2 channels
2017

In the video work 'Arrival' set in the remains of a feudal palace as well as the first railway station in East Bengal, a traveler appears to return to his old home from places unknown. However, doubt is cast on the possibility of a journey by repeated imagery of dismantled railway tracks lying in mounds and the melancholic sound of an hand organ playing in a minor key serving as both summoning and dirge. The primary movement in the frames are mist, smoke, natural objects blown by the wind, or the slow progress of remote figures walking or pedaling by in the distance. The stillness of the traveler anchors the work, suggesting that the search for lost time is also an interior, psychical one.





Installation view
4A Centre for Contemporary Asian Art, Sydney
2018
Love Kill (2014 - 2015)



Sarker Protick's Love Kill oscillates between the real and the imaginary. The trademark nuanced production design elements and visual gags of Bangla commercial cinema still hold the cliché which most of his generation grew up watching. Captured both in action and in the form of tableaux, the nature of the photographs is straightforward and flamboyant, one might say aggressively charming. Influenced by an equally audacious film name Love Me or Kill Me, Love Kill is dominated by warm color palettes demonstrating what extreme sentiments can create when mixed with saturation and value.





Following the unrest of 2013 in Bangladesh, political murders and missing cases seemed to have become a natural phenomenon. The banality of the situation provoked Protick to make images of violence. His visit to the film sets in BFDC (Bangladesh Film Development Corporation) resulted in photographs of the notorious crime bosses and the captives in an unapologetic hue.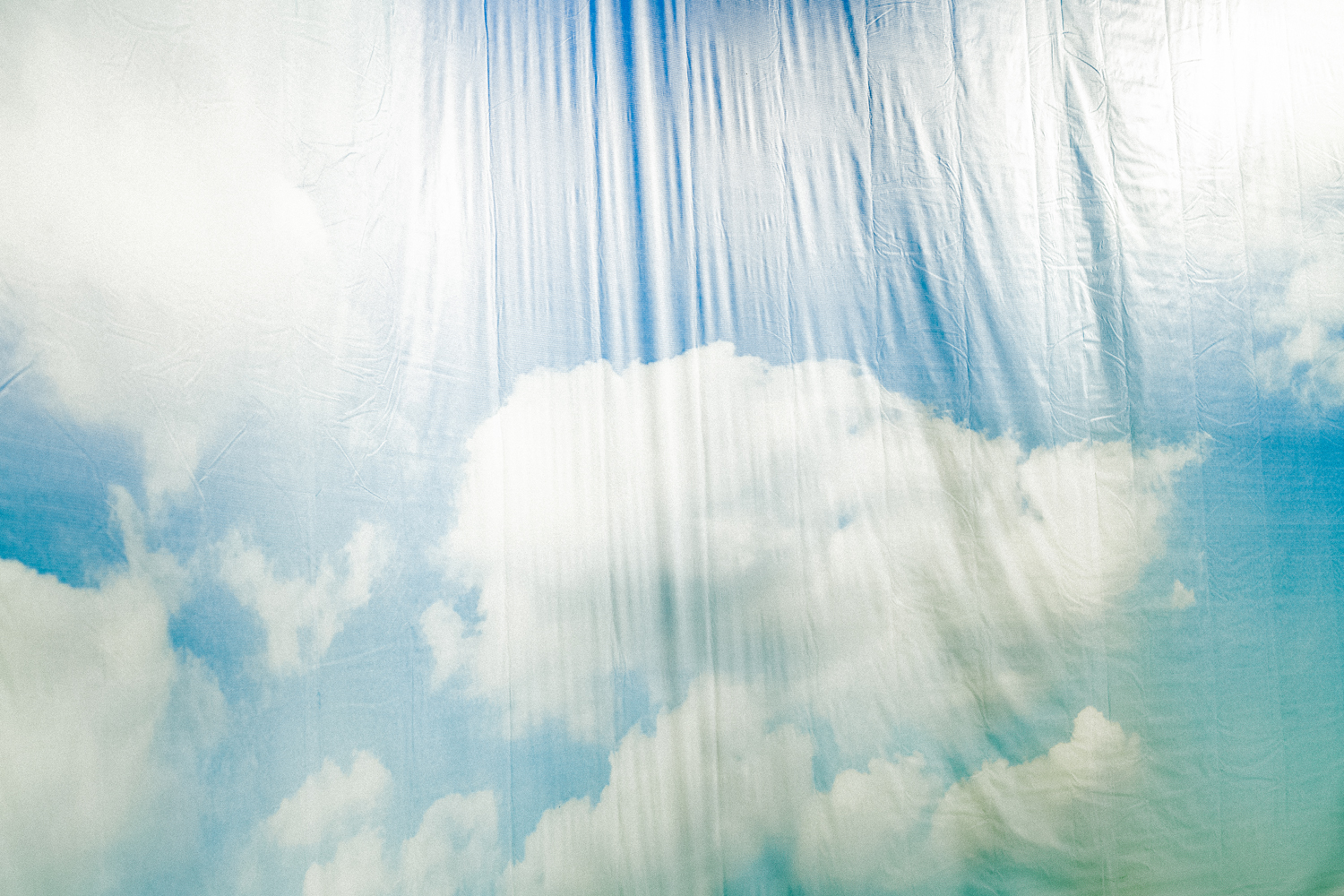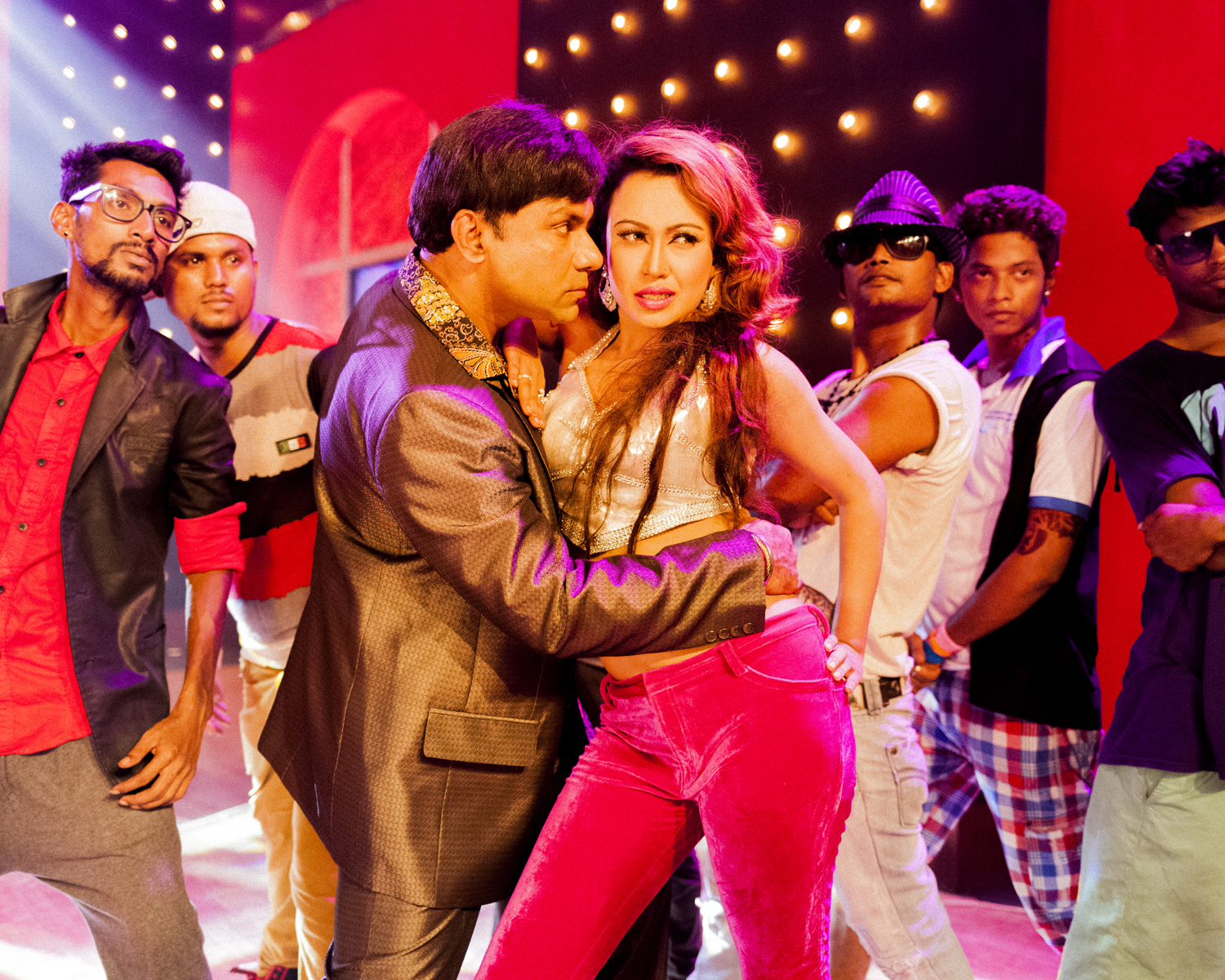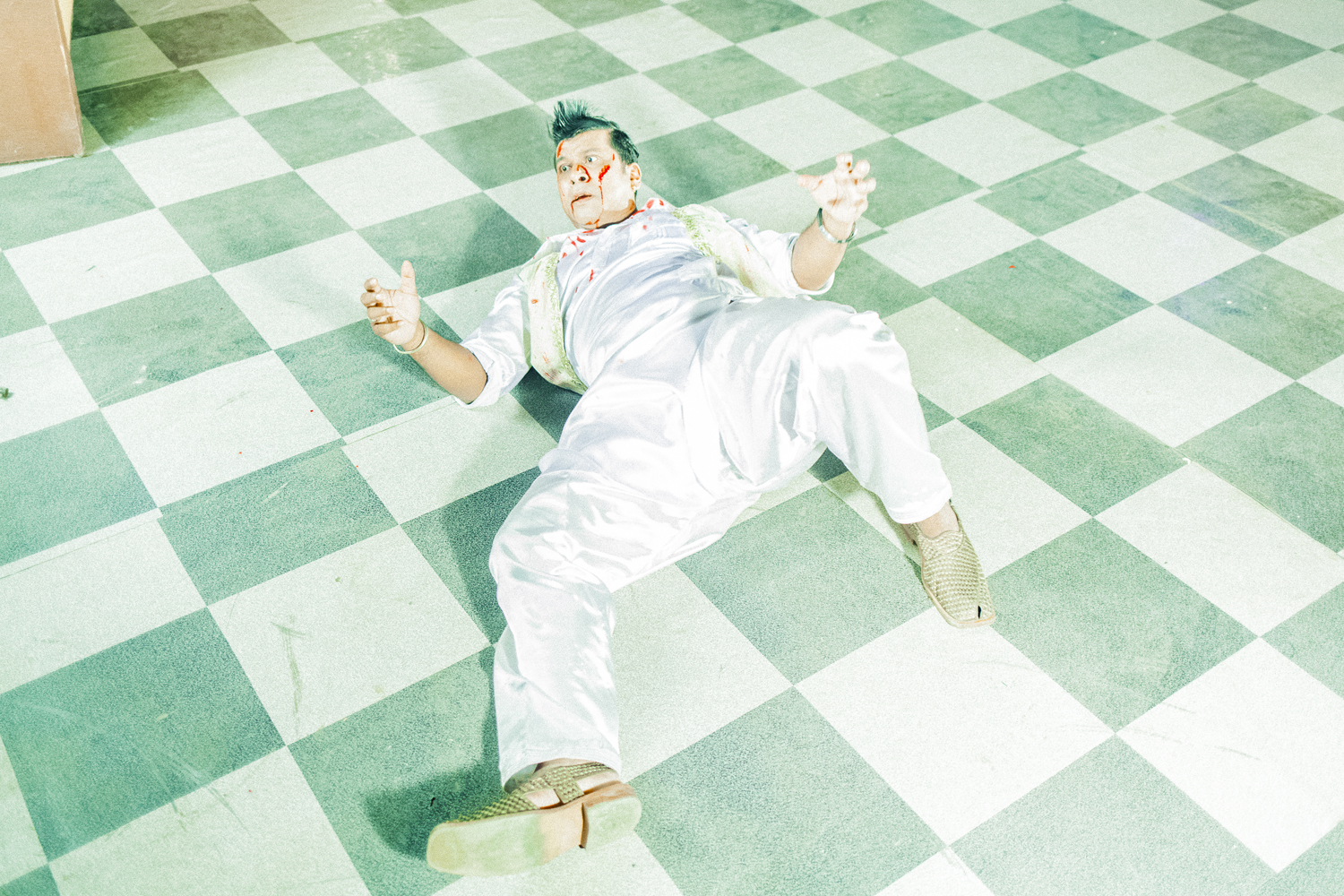 The photos meticulously adhere to the contrasting concepts of loving and killing. Bangla commercial films almost all of which follow the same structure of hero, heroin and villain in a love and revenge relationship, visual violence (often paired with comical sound effects) are the source of adrenaline rush of cinema watching experience. Protick is drawn to the surrealistic character of the place and instinctively embraced the Dhallywood essence. Mediating his concepts in a rather unorthodox manner, the synthesis of overdramatic set ups and quirky characters in bizarre but brilliantly colored outfits possibly derives its content from the cultural milieu.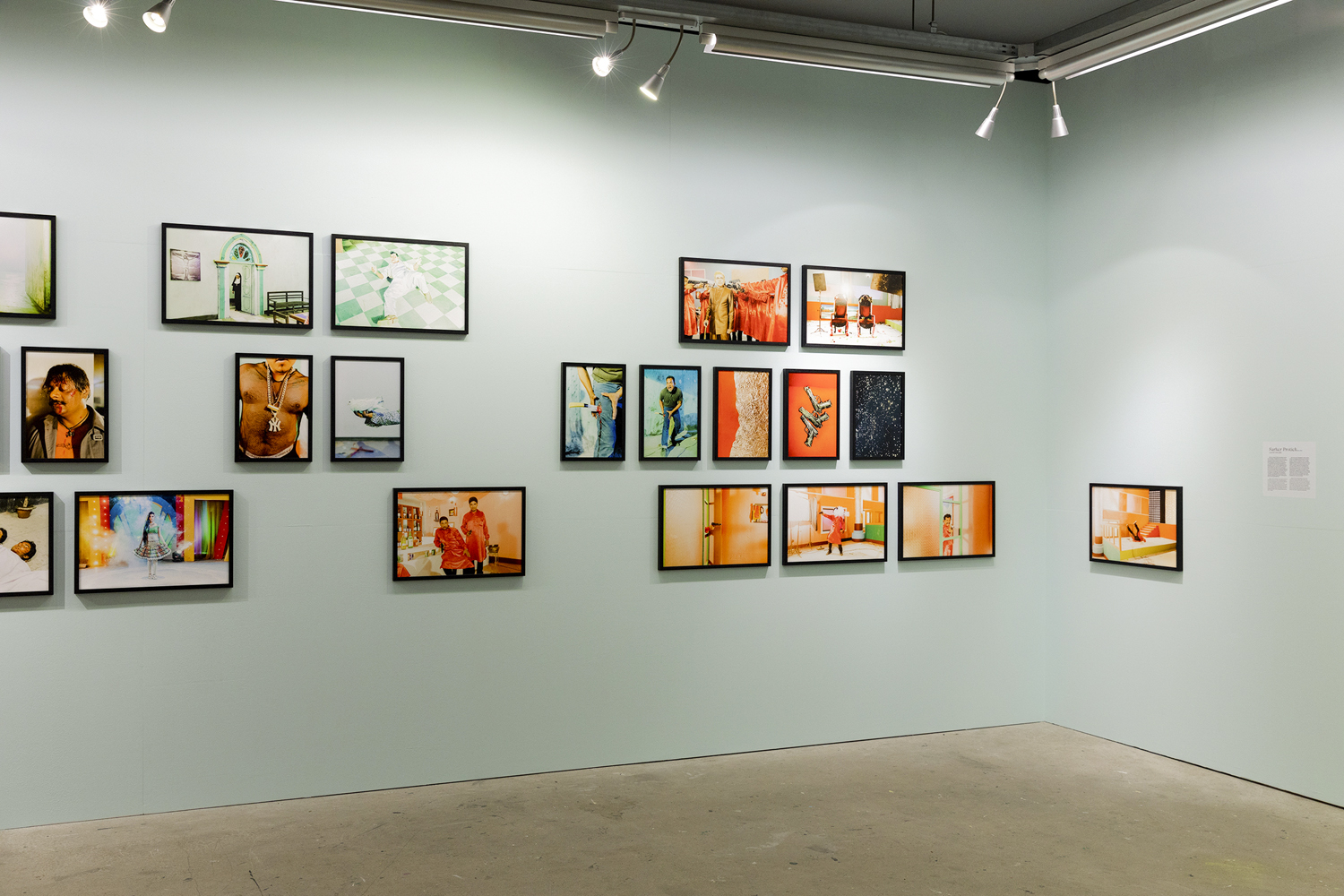 Installation view from Noor der Licht Gallery, 2020
What Remains
2012 – 2016
Photographs, archive materials.
The story of John and Prova, my grandparents. After many years working for the Baptist church, they settled down and moved to Dhaka, started living in an old appartment form the 60's called 'Haque Mansion'. By the next few years John suffered from a cancer and Prove had strokes. They were not able to go out anymore. For them, everything was confined into one single room. This room, the space between the corners and the dust on the walls, all were part of that existence.

While growing up, I found much warmth and care from them. They were young and strong. As time passed by that changed. Bodies took different forms and relationships went distant. Grandma's hair turned gray, the walls started peeling off. Objects, letters, old photographs were in decay.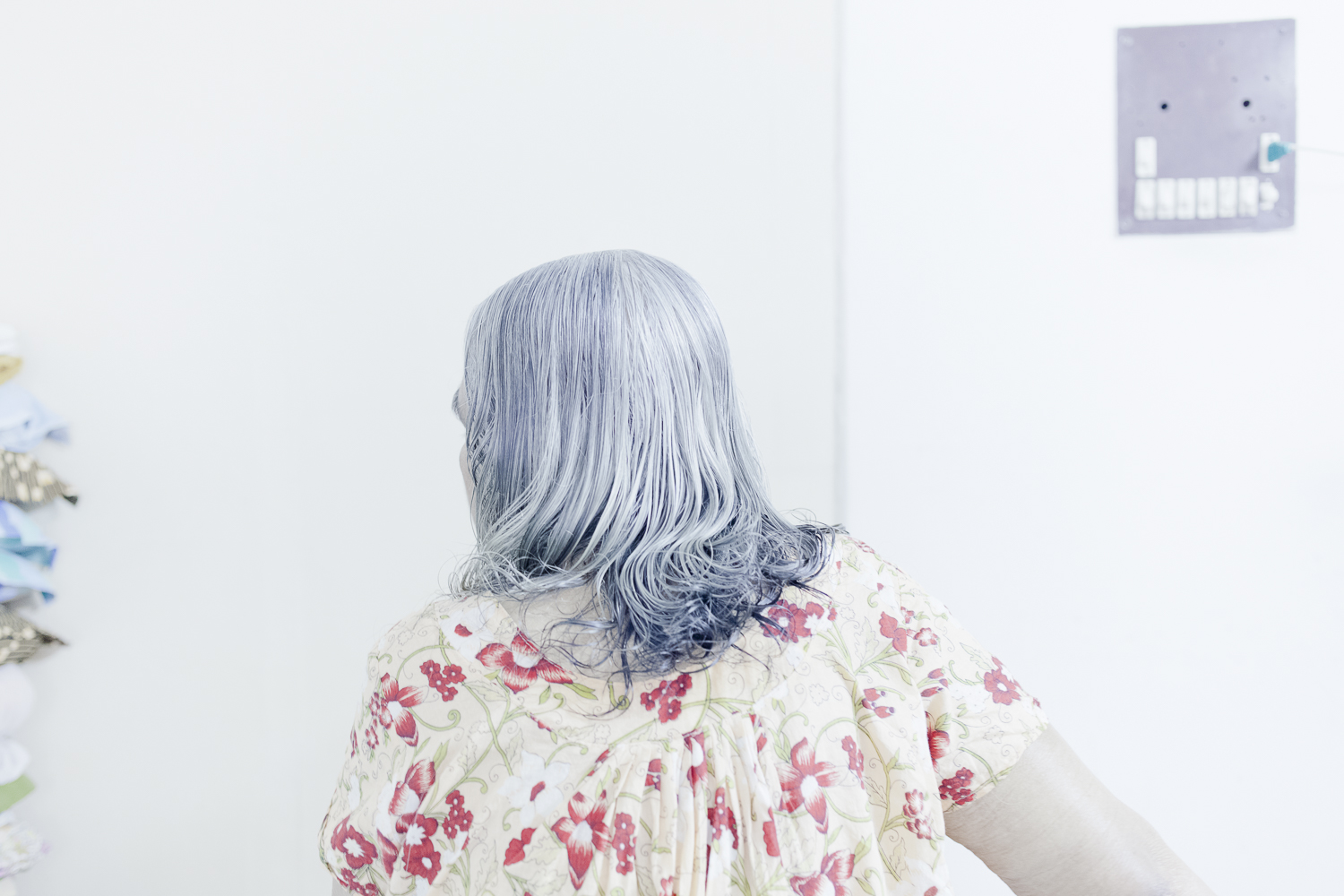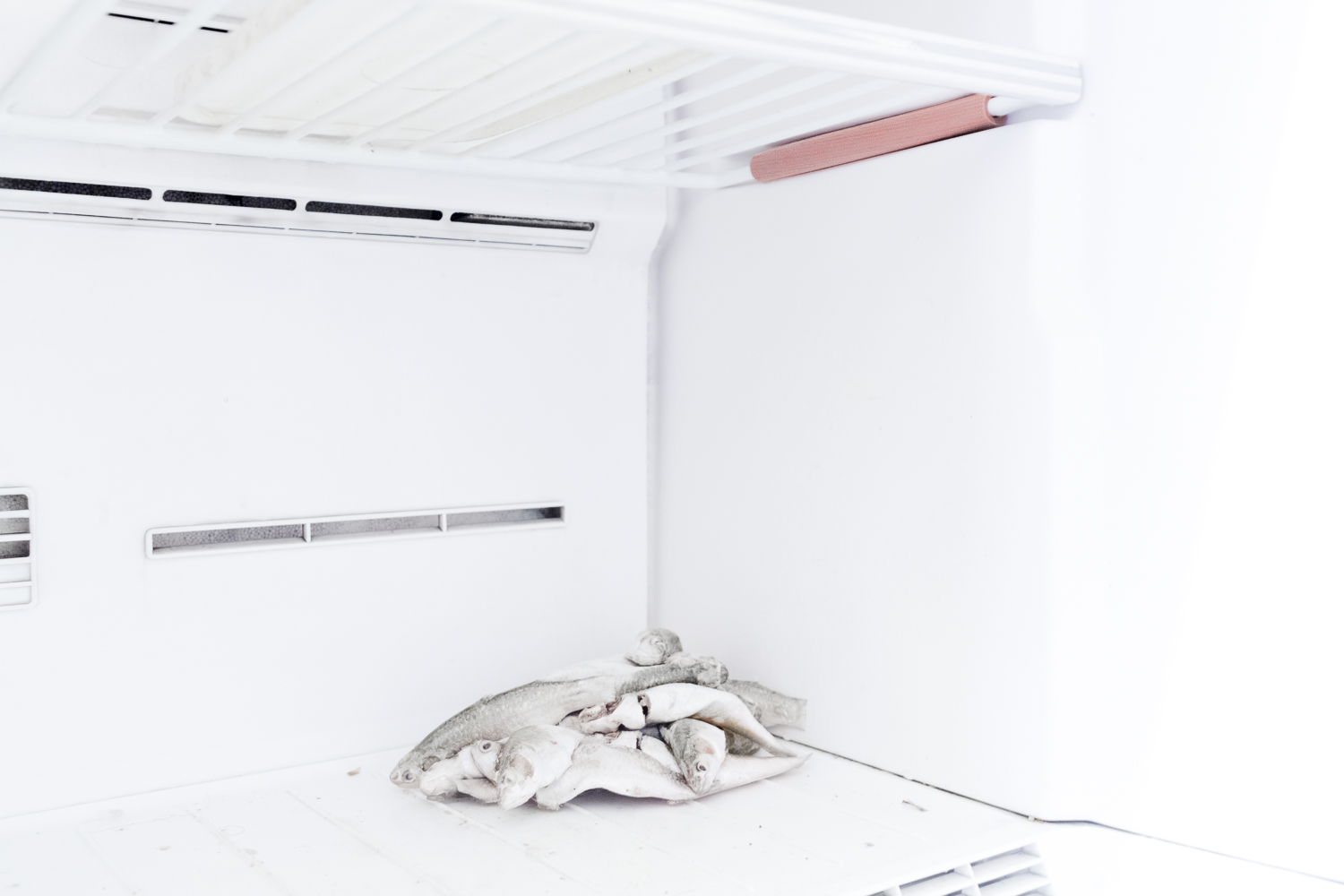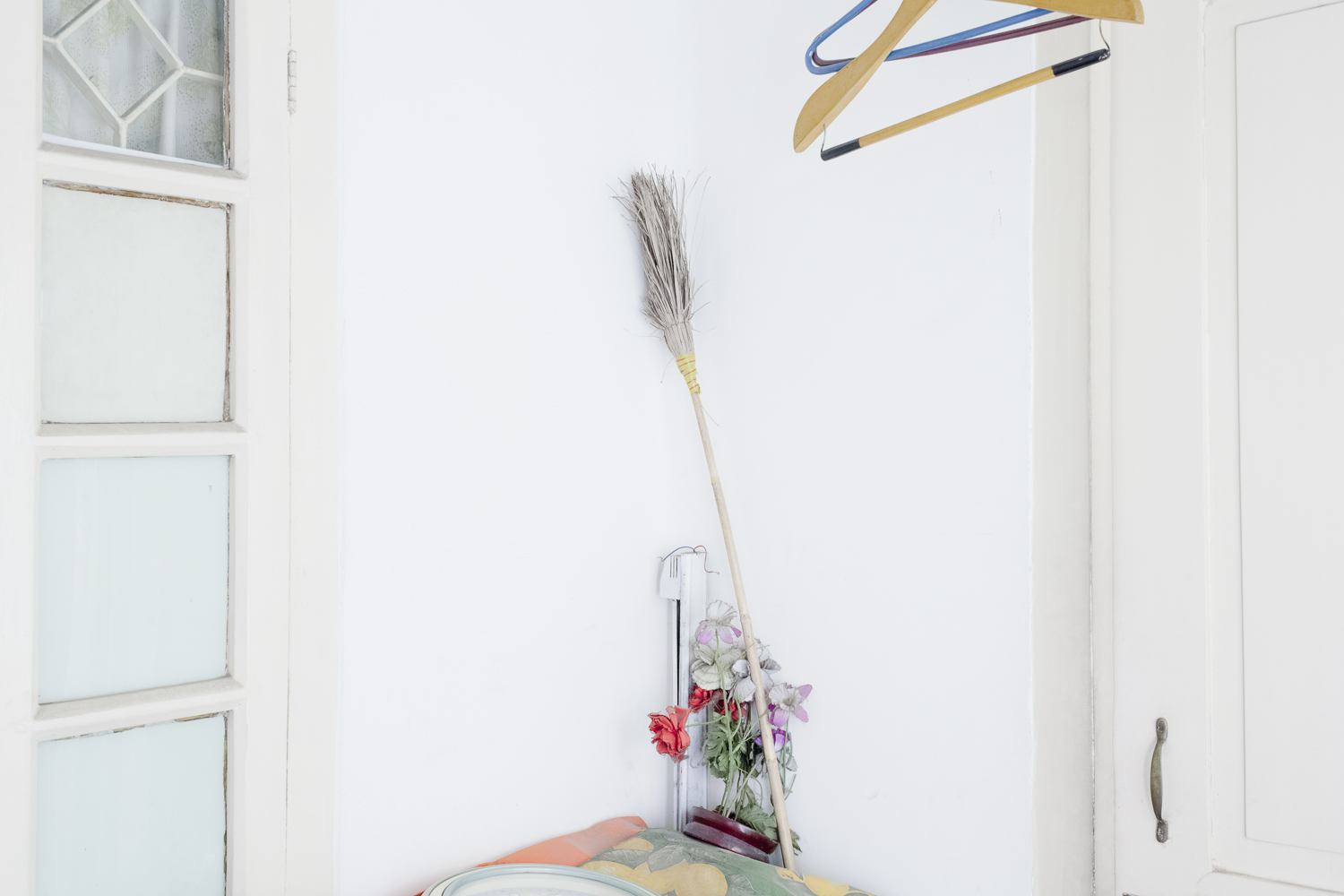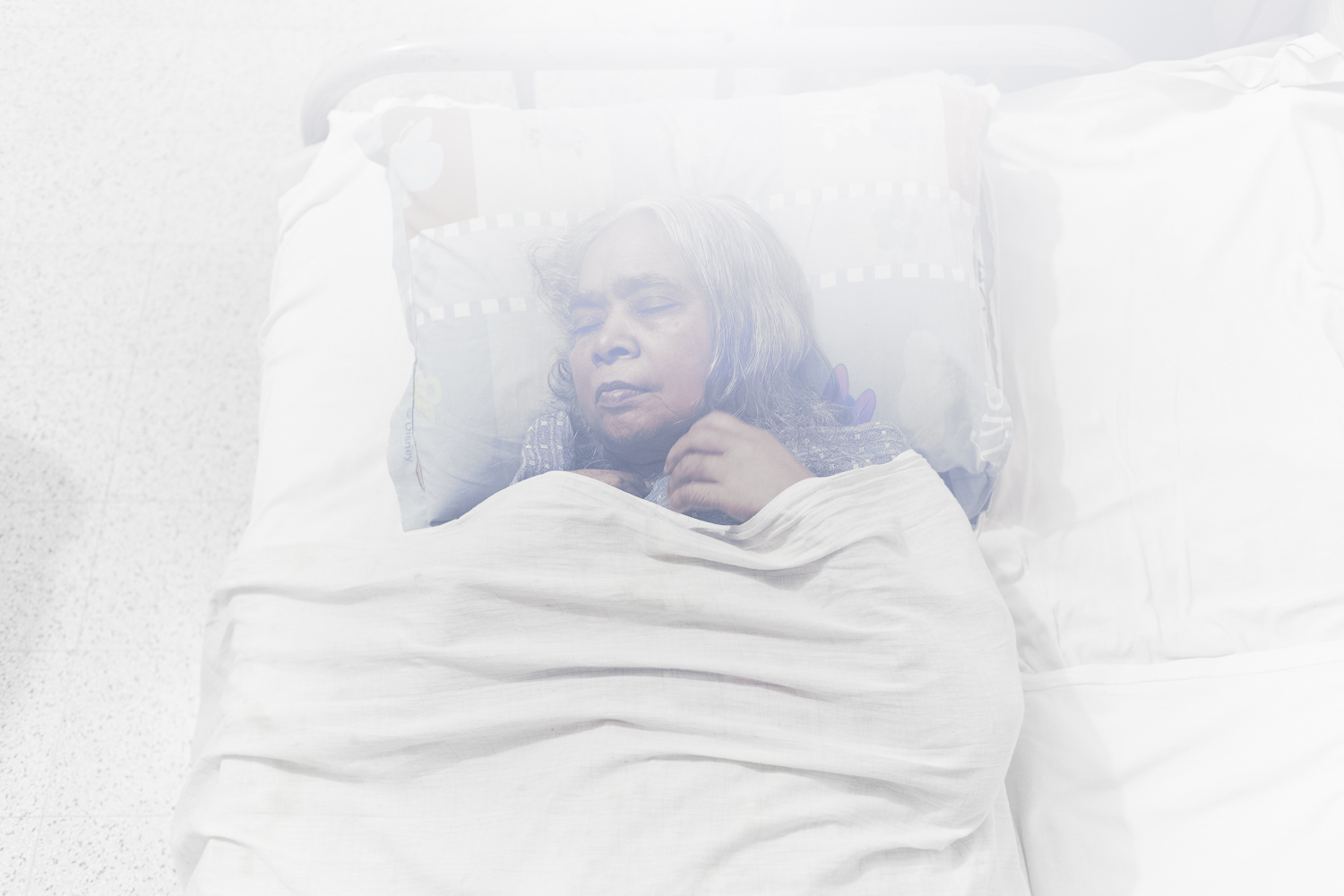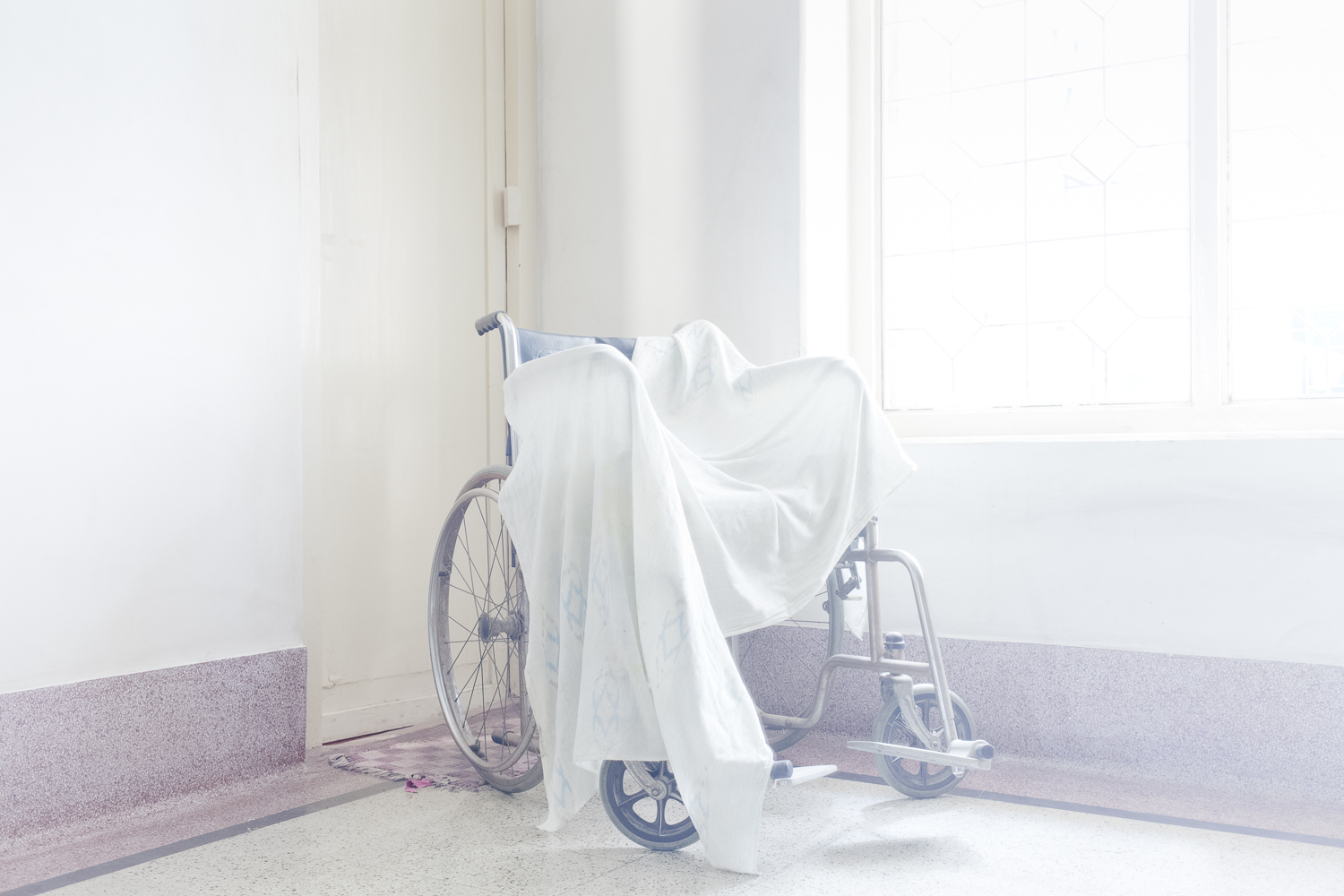 The process of being photographed in this way was something new and exciting to them. It allowed me to spend more time with them. After almost 50 years of marriage Prova passed away in the winter of 2012. I visited John more so he could talk. He told me stories of their early life, and how they met and so on. Here, life is silent, suspended. Everything is on a wait.

In one morning of spring of 2018, John passed away the next tight after he arrived in his homrtown, while sleeping.