LOVE KILL
[2014 - 2015]

Installation Photo: Hanne van der Velde© 2020


Sarker Protick's Love Kill oscillates between the real and the imaginary. The trademark nuanced production design elements and visual gags of Bangla commercial cinema still hold the cliché which most of his generation grew up watching. Captured both in action and in the form of tableaux, the nature of the photographs is straightforward and flamboyant, one might say aggressively charming. Influenced by an equally audacious film name Love Me or Kill Me, Love Kill is dominated by warm color palettes demonstrating what extreme sentiments can create when mixed with saturation and value.




Following the unrest of 2013 in Bangladesh, political murders and missing cases seemed to have become a natural phenomenon. The banality of the situation provoked Protick to make images of violence. His visit to the film sets in BFDC (Bangladesh Film Development Corporation) resulted in photographs of the notorious crime bosses and the captives in an unapologetic hue.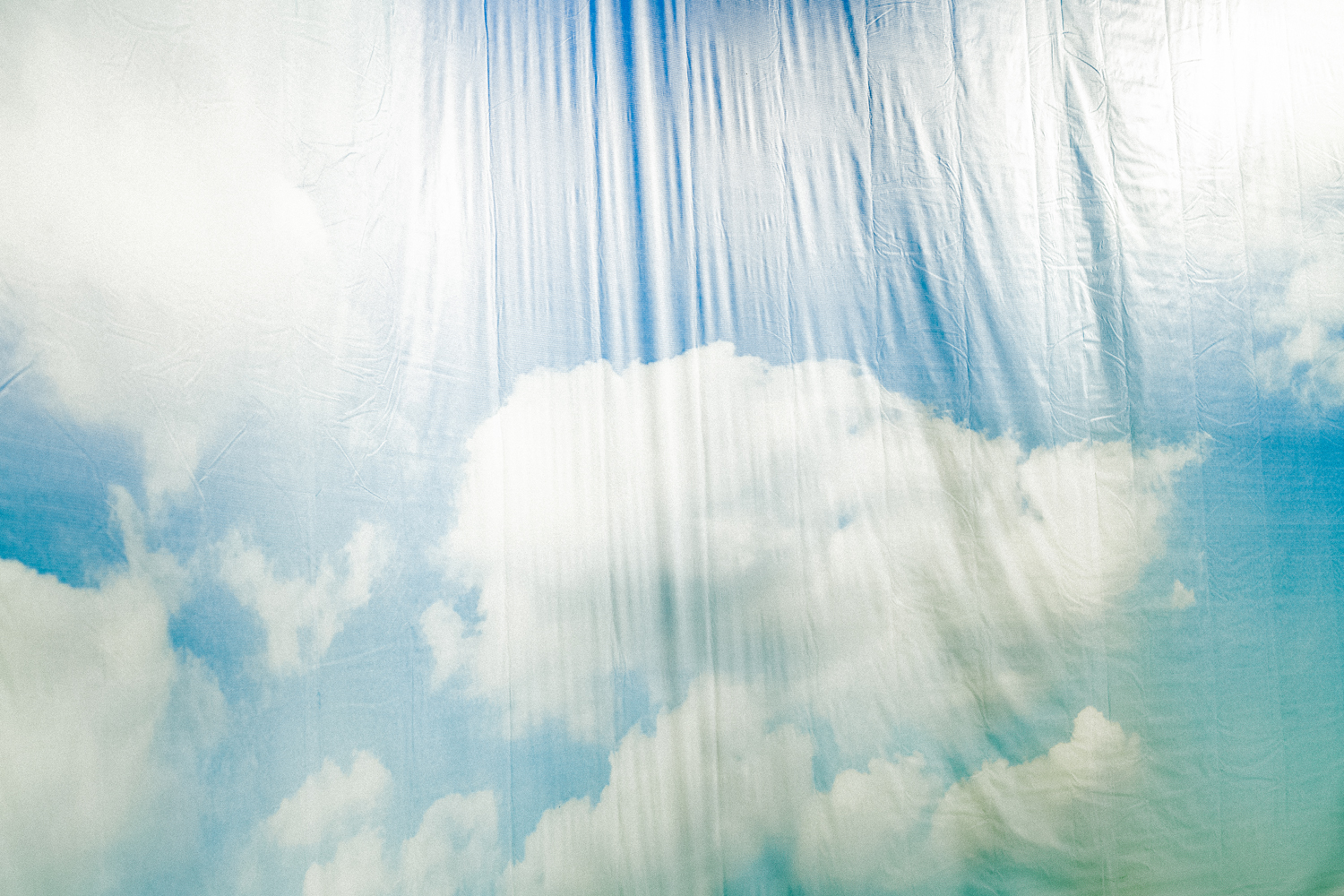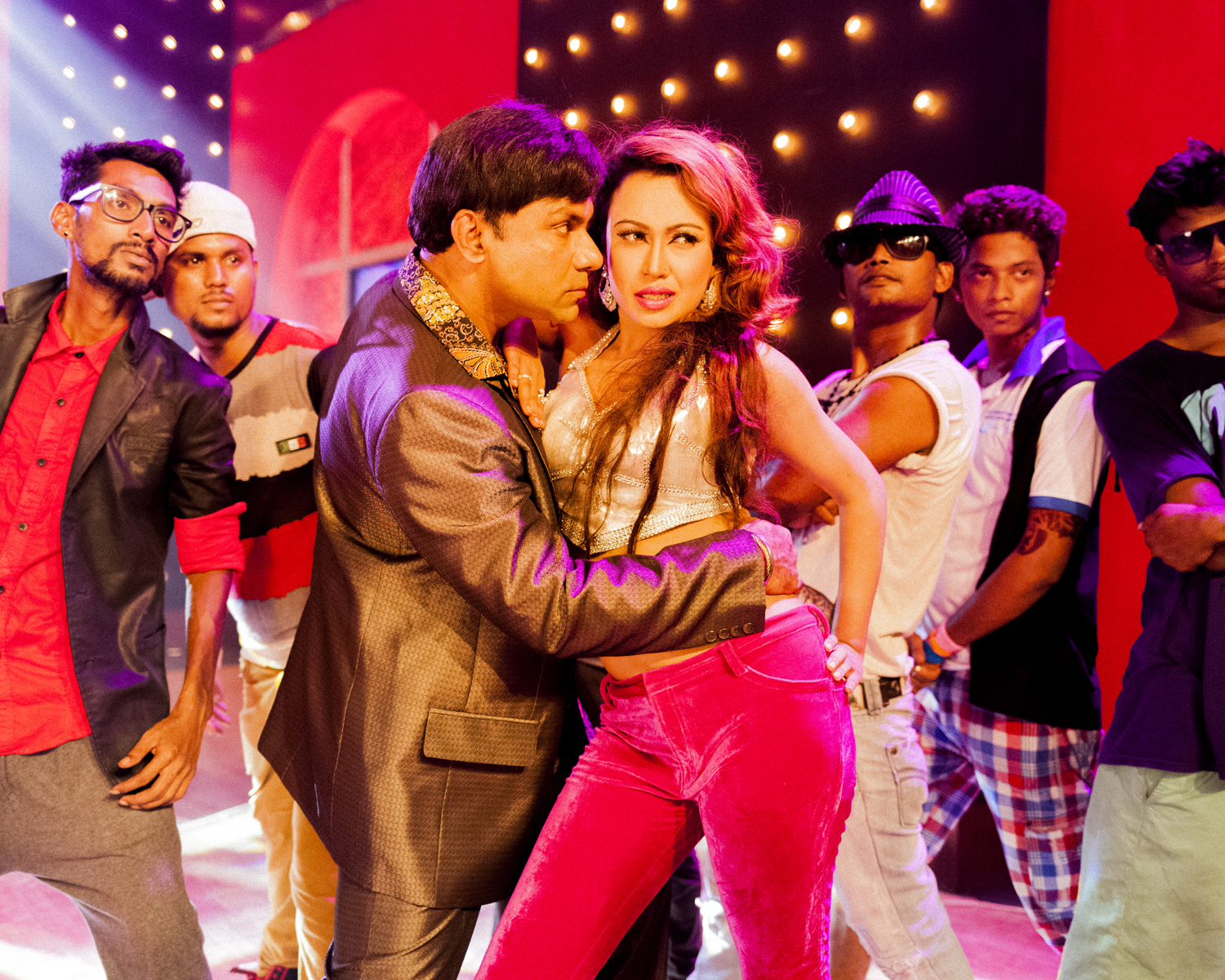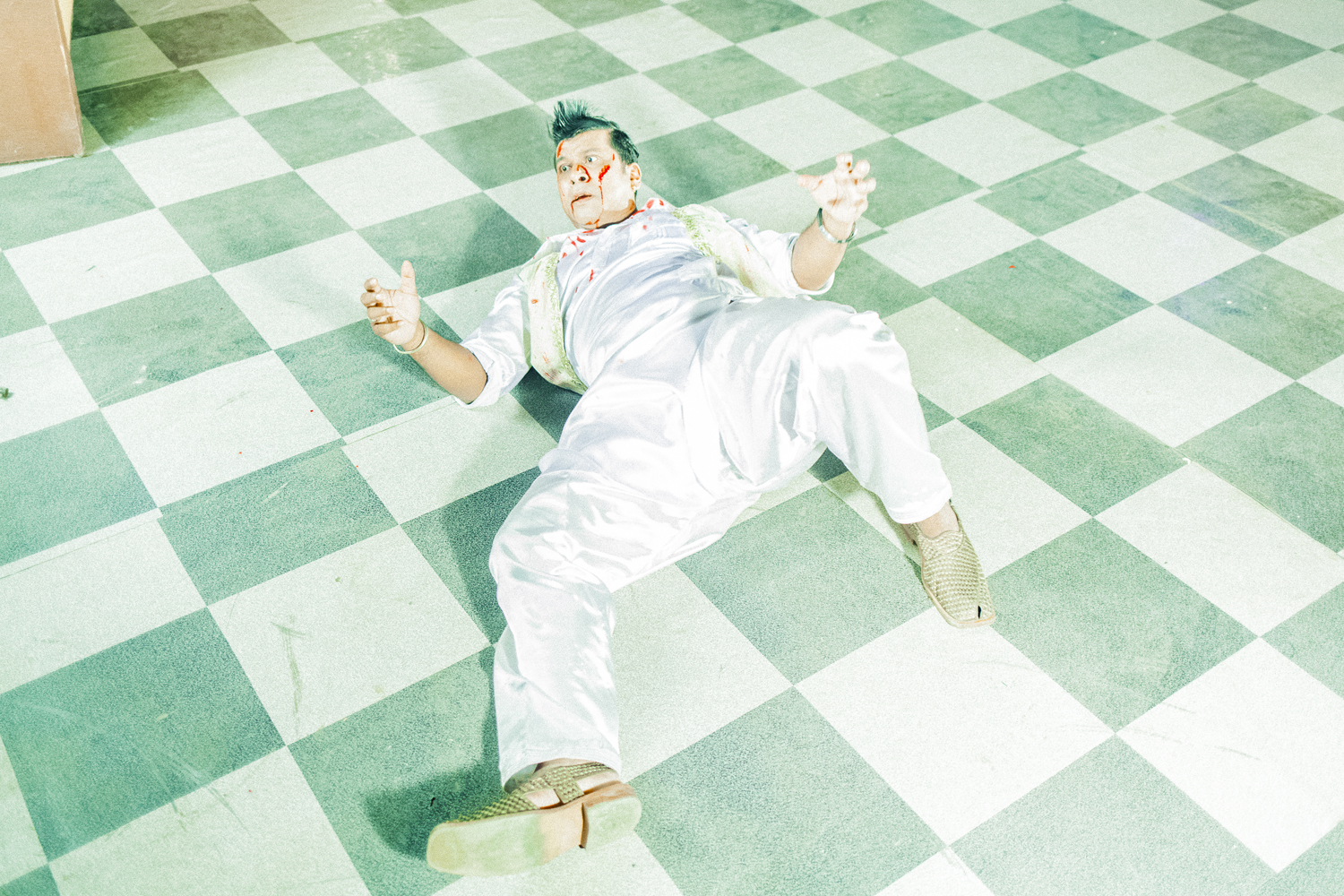 The photos meticulously adhere to the contrasting concepts of loving and killing. Bangla commercial films almost all of which follow the same structure of hero, heroin and villain in a love and revenge relationship, visual violence (often paired with comical sound effects) are the source of adrenaline rush of cinema watching experience. Protick is drawn to the surrealistic character of the place and instinctively embraced the Dhallywood essence. Mediating his concepts in a rather unorthodox manner, the synthesis of overdramatic set ups and quirky characters in bizarre but brilliantly colored outfits possibly derives its content from the cultural milieu.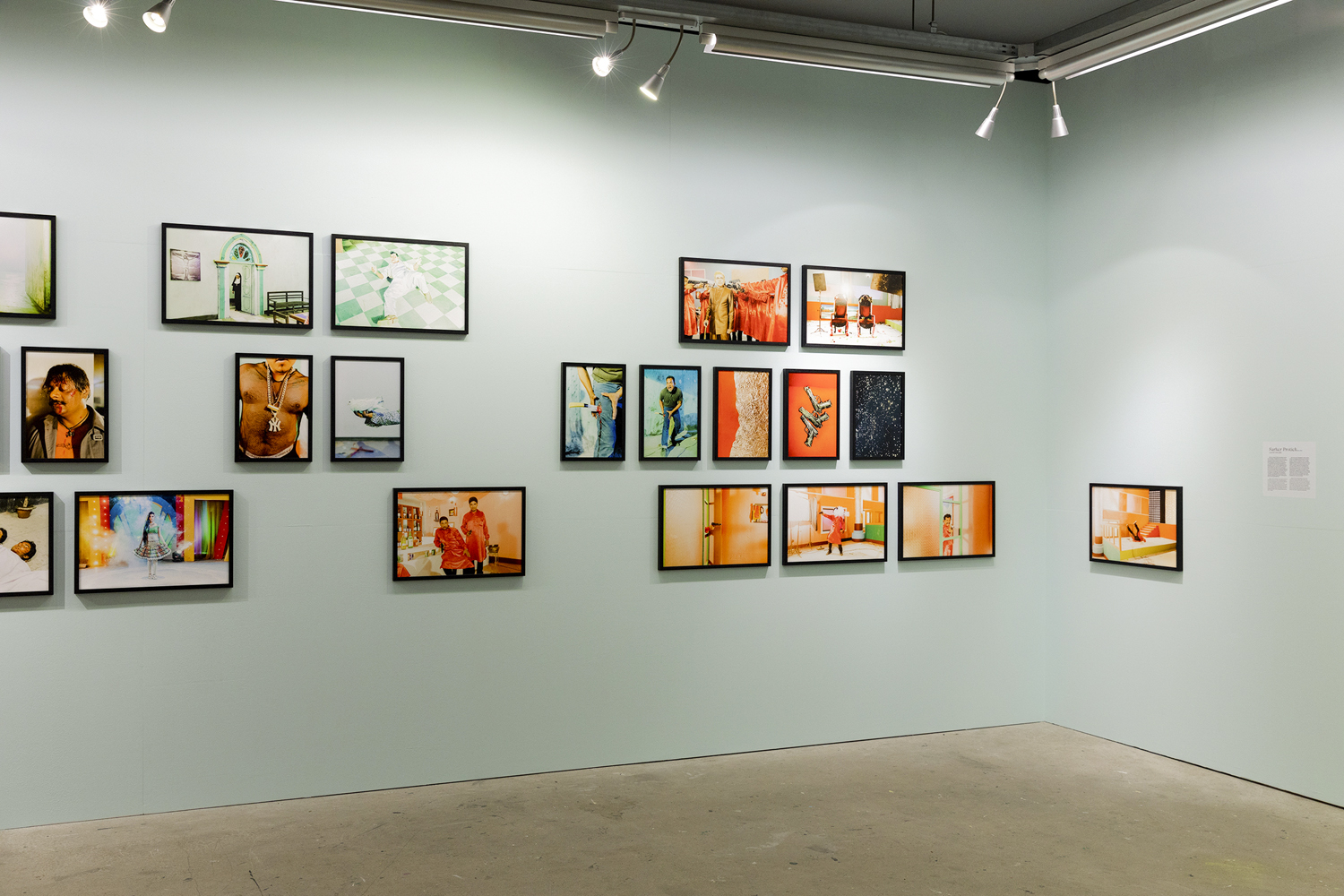 Installation view from Noor der Licht Gallery, 2020