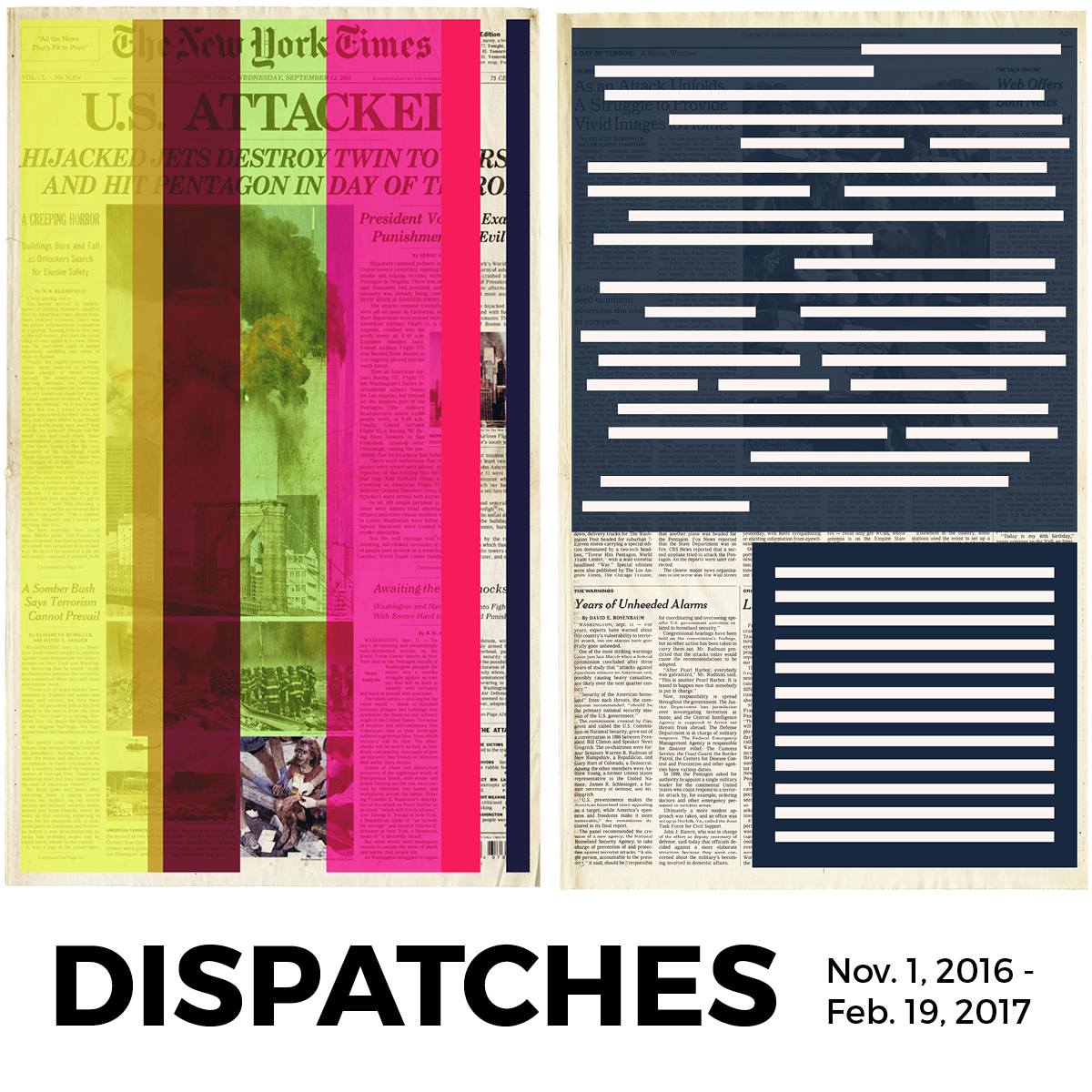 'Of River and Lost Lands' will be shown at Dispatches - Live News Through Art: An Exhibit from The Southeastern Center for Contemporary Art in Partnership with the Pulitzer Center On Crisis Reporting.


Dispatches gathers and generates artistic responses to the news by 34 contemporary artists and photojournalists. The exhibition includes a survey of works from 2010 - present and launches a series of commissions, or "dispatches" on current events and the critical issues of our time.

The art works emerge from within and in defiance of today's media landscape, ranging from real-time coverage to deliberately slow and analog forms. They enlarge our collective capacity to sensitively receive stories delivered in today's unevenly regulated and fast flow of news. They decelerate the speed of information. Or, they organize collective efforts toward a more humanizing interaction.

Dispatches is divided into five thematic zones: Post-9-11 Realities; Borders and Migrations; Ecological Justice; New Forms of Social Action; and the 2016 US Presidential Election. An exhibition is a forum—one of the few public commons designed to cultivate our ethical and civic capacities to grapple with what is happening in our world. Dispatches invites you to enliven this forum and say something.

Dispatches educational outreach is realized in partnership with the Pulitzer Center on Crisis Reporting, a non-profit journalism organization dedicated to raising awareness of under-reported global issues through direct support for journalism and educational outreach.