Solo exhibition by Sarker Protick looks at the unyielding passage of time.



Through his mediated exploration of light and time, the photographer looks at the traces of time and how a photograph can capture it while telling stories of migration and loss.


by Sukanya Deb


Invested in the formations of light and time that denote the creation of a photograph, Bangladeshi photographer Sarker Protick's most recent solo exhibition Nirobodhi / Till Time Stands Still at Shrine Empire, New Delhi, considers a complex formation of memory, materiality and medium.

Protick presents two new series of photographic works that span across a decade of research, exploration and contemplation, adjoined with a film or rather, a moving image work. Throughout his artistic career, the intangibility of light and time has been a point of interest for Protick, as he tells STIR. The invisibility and immateriality of the two mediums being depicted through what can be conceived of as the harsh, often collapsed lens of photography, Protick's works seek to delineate a stillness that is perhaps a split second, or the movement of a decade. His photographic works themselves have a tendency to develop over a period of time, often taking years to settle and reach a point of articulation. Protick added, "In general, when I started [practising photography] I was interested in this tangibility of time––about how time can be tangible in our surroundings, consciousness or history."



Jirno / Ruins series, 2016-ongoing, Photograph
Image: Courtesy of the artist and Shrine Empire


Nirobodhi starts with the premise of the fracturing, traumatic dissection of Bengal as a region, that began with its sectioning into West Bengal and East Pakistan (later Bangladesh) on the basis of religious division. The political and religious division of the subcontinent into Pakistan and India resulted in decades of strife and lack of resolution as can be seen in the eventual formation of Bangladesh as an assertion of identity through its Liberation War in 1971, decades after independence from British rule. To this day, a complex web of relations and political grievances affects geopolitical and cultural relations between the three nations, despite their shared history. Through his series of works presented in conversation with one another, Protick addresses the theme of migration in particular, through the personal as well as the archaeological.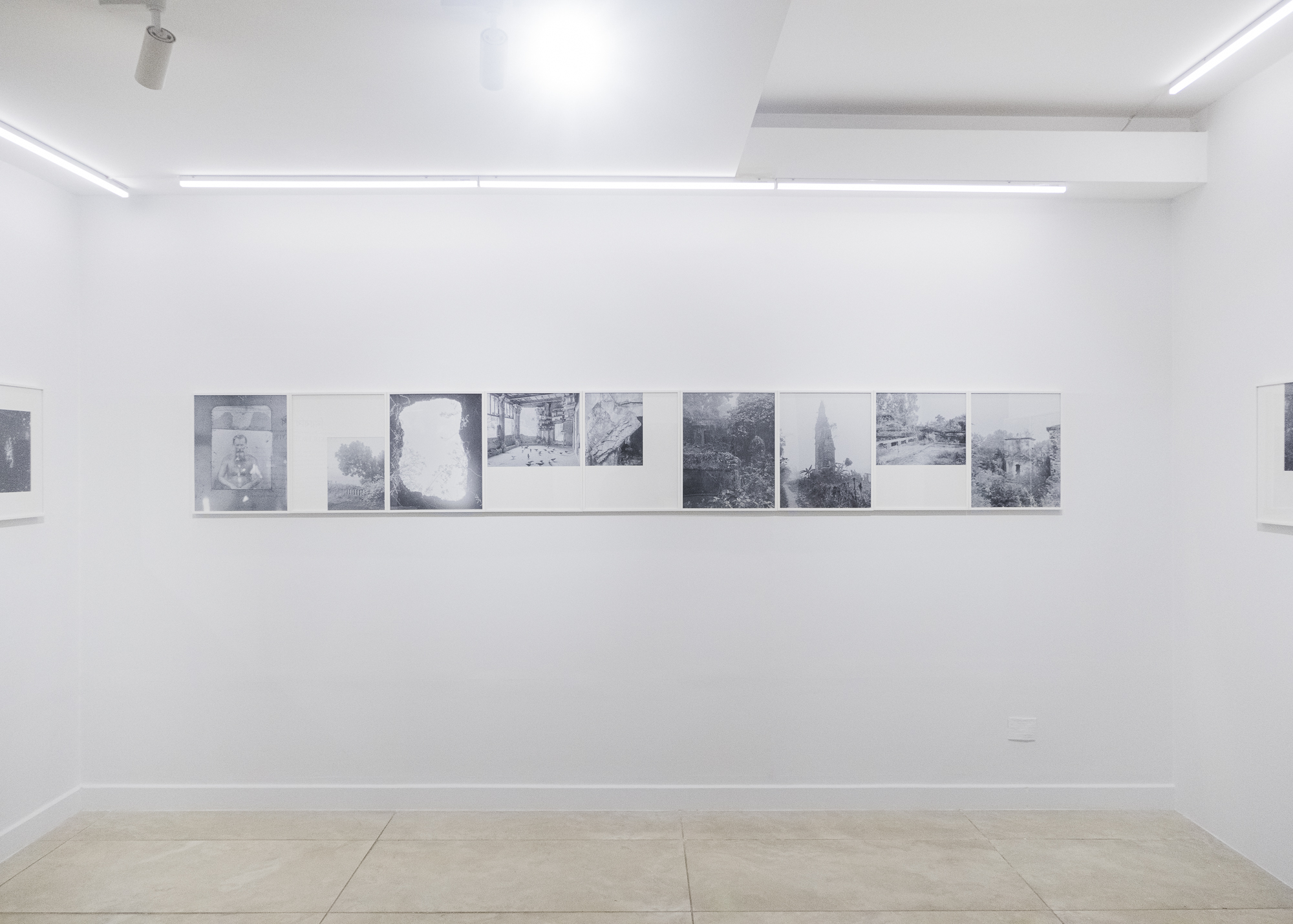 Installation image of Jirno / Ruins at Nirobodhi / Till Time Stands Still at Shrine Empire
Image: Courtesy of the artist and Shrine Empire

Protick talks about his initial foray into finding archaeological sites that were intermittent and hidden from the all-seeing eye of nation-building, yet crucial to the formation of towns in Bangladesh. Through the state-run Department of Archeology, it was often difficult for him to find information that was reliable and continued to be historically accurate. His field research for the series that came to be Jirno / Ruins looked at abandoned feudal or landowner estates from pre-Colonial India.

The artist tells STIR, "When I was looking at these spaces I realised that these are also images of migration, but we are not seeing the movement. We are only seeing what happens over time when a large number of people migrate from one nation to another, and what happens to another, structurally and architecturally, or through the landscape. [...] I was interested in looking at Partition, but I was also aware that these places are little documented, not just photographically or visually, but even in written form."



From the series, Mr and Mrs Das, 2012-16, Photograph,
Image: Courtesy of the artist and Shrine Empire

Protick's photographic series which documents his grandparents' life and home, eventually came to include archival material in relation to their own migrations. The photographic series titled Mr and Mrs Das, in reference to Protick's now-deceased grandparents, documents their home and domestic life in their old age. The passage of time becomes a part of the subject matter as we see a combination of livelier, younger archival photographs that document a collective familial life being set up, and more recent starker photographs depicting their old age through a sense of decay and loss.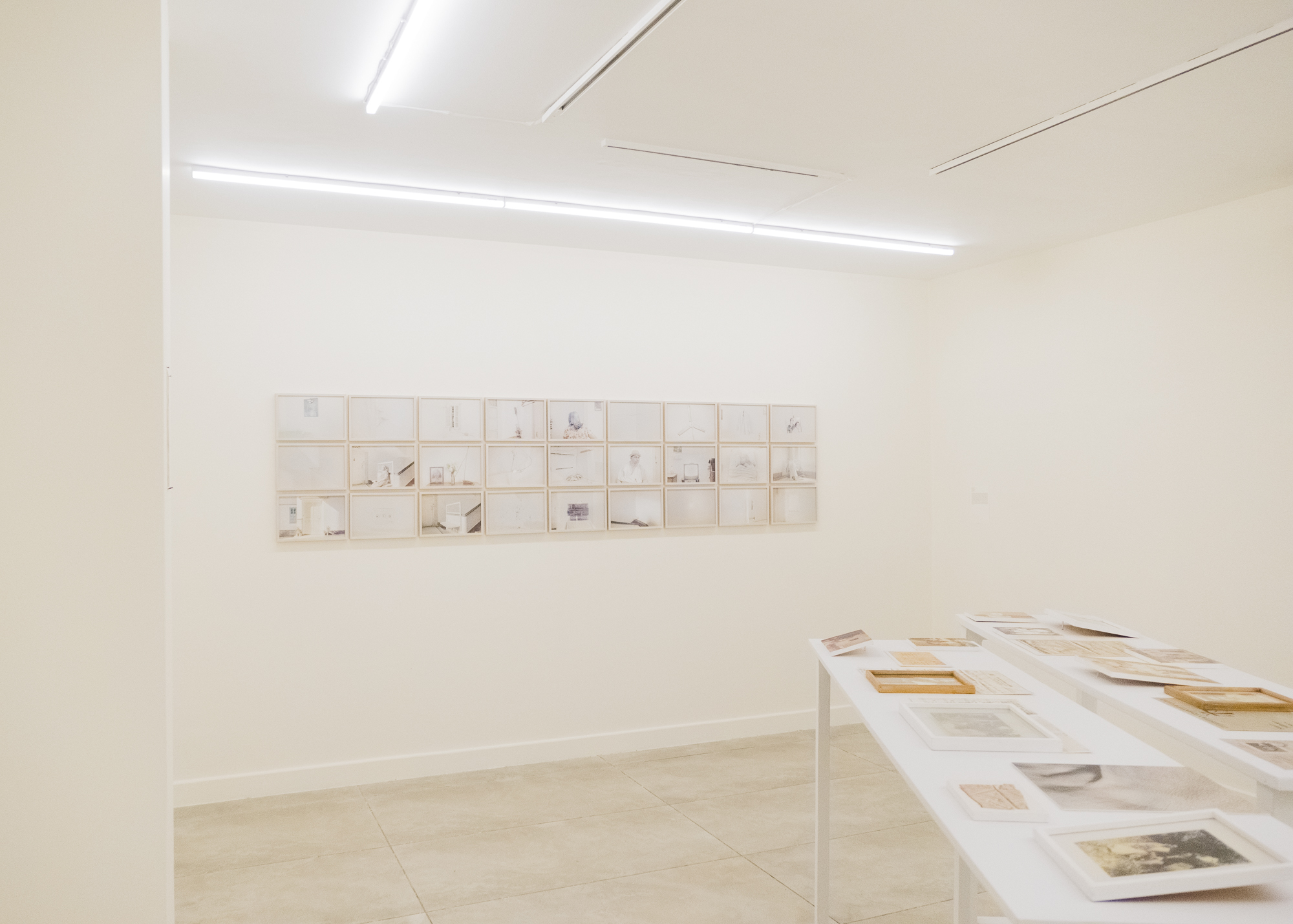 Installation image of 'Mr and Mrs Das' at Nirobodhi / Till Time Stands Still at Shrine Empire
Image: Courtesy of the artist and Shrine Empire

Given their Christian background in a Muslim-majority country, the representation of their lives through the personal becomes a window into the plural identities that continue to exist in a world that considers identity in a regimented fashion. While identity is one of the most politicised issues in the contemporary political landscape, this project explores the complexities of assigned and cultural identities through lived experience. As we sense a parallel building of life that is occurring against the backdrop of a new nation, initially as East Pakistan, and two decades later as Bangladesh, there are pieces of movement that one can retrieve through the photographs, while the moments themselves seek and yet refuse to be held.

In reference to the act of meaning-making in photography, Protick says, "As a reader or an author, how do you create space where the reader can also construct their own world in their head? The visual medium has that challenge - that it can limit your possibility." With this seemingly contradictory diktat of the photograph to grasp at what it yearns to hold, Protick extends his enquiry to the hybridity of medium that is attuned to the generative, sensory overload that our smartphone-dominated world. The visual artist presents a film or moving image work titled Raśmi / Ray that is constructed out of triptychs of photographs layered with a subtle, abstracted yet effective soundscape, scored by Protick himself. Sources of light seem adversarial as atmospheric views are collapsed into everyday spaces. At points it appears hopeful when it is paired with single-sentence texts, but at other points, there remains an undulating current that emerges from the movement of the impressions of photographs.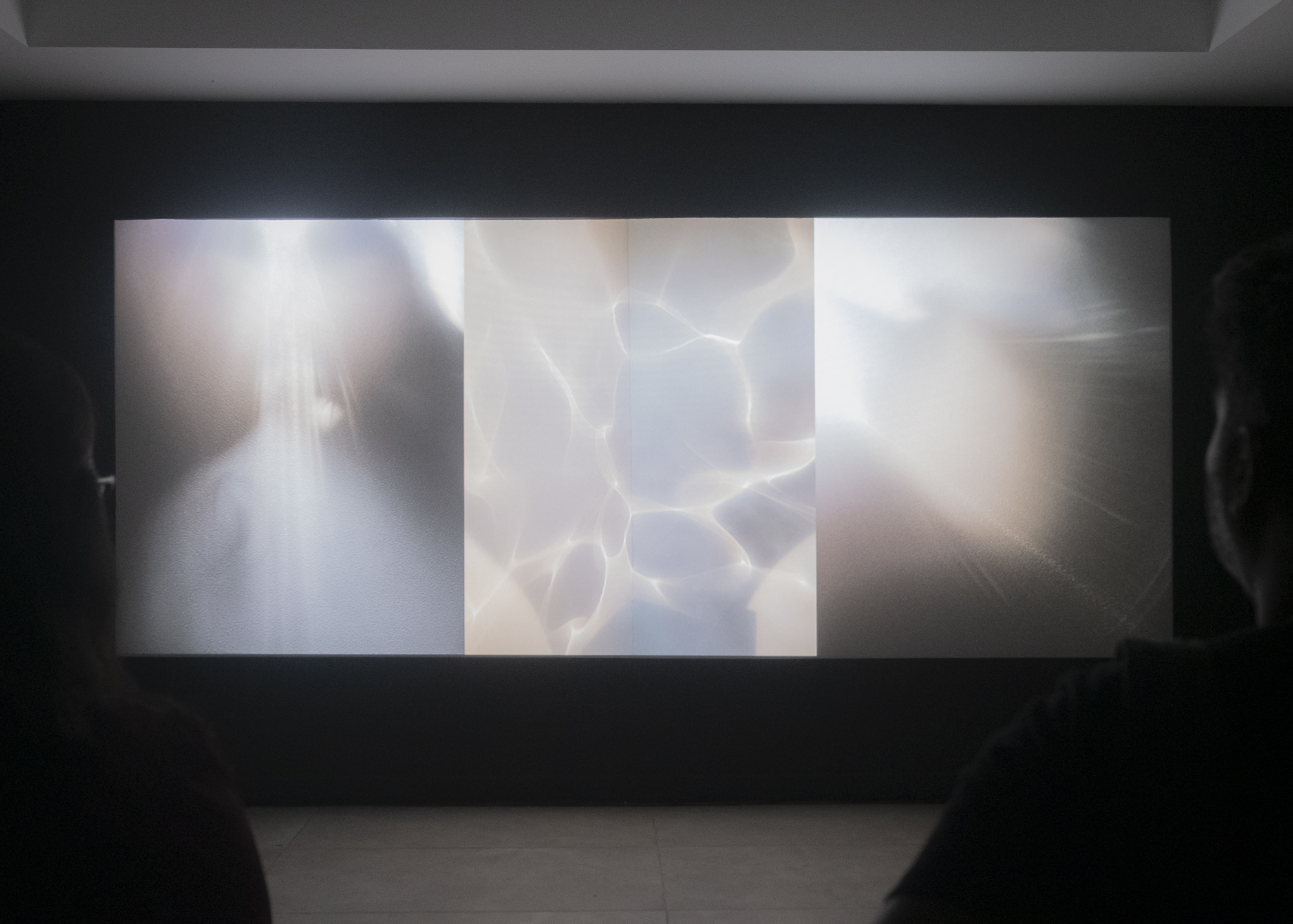 Still from Raśmi / Ray, 2017-20, Film
Image: Courtesy of – the artist and Shrine Empire

ORIGINAL ARTICLE ︎ https://tinyurl.com/3saacmem
নিরবধি
'TILL TIME STAND STILL' BY ANUSHKA RAJENDRAN

Sarkar Protick's exhibition on view 'নিরবধি' which loosely translates to 'Till Time Stands Still', gathers the sensorial temporalities of stillness that permeate political and personal histories that he refers to in the works on view, carrying us into distended futures collapsing upon themselves in the everyday.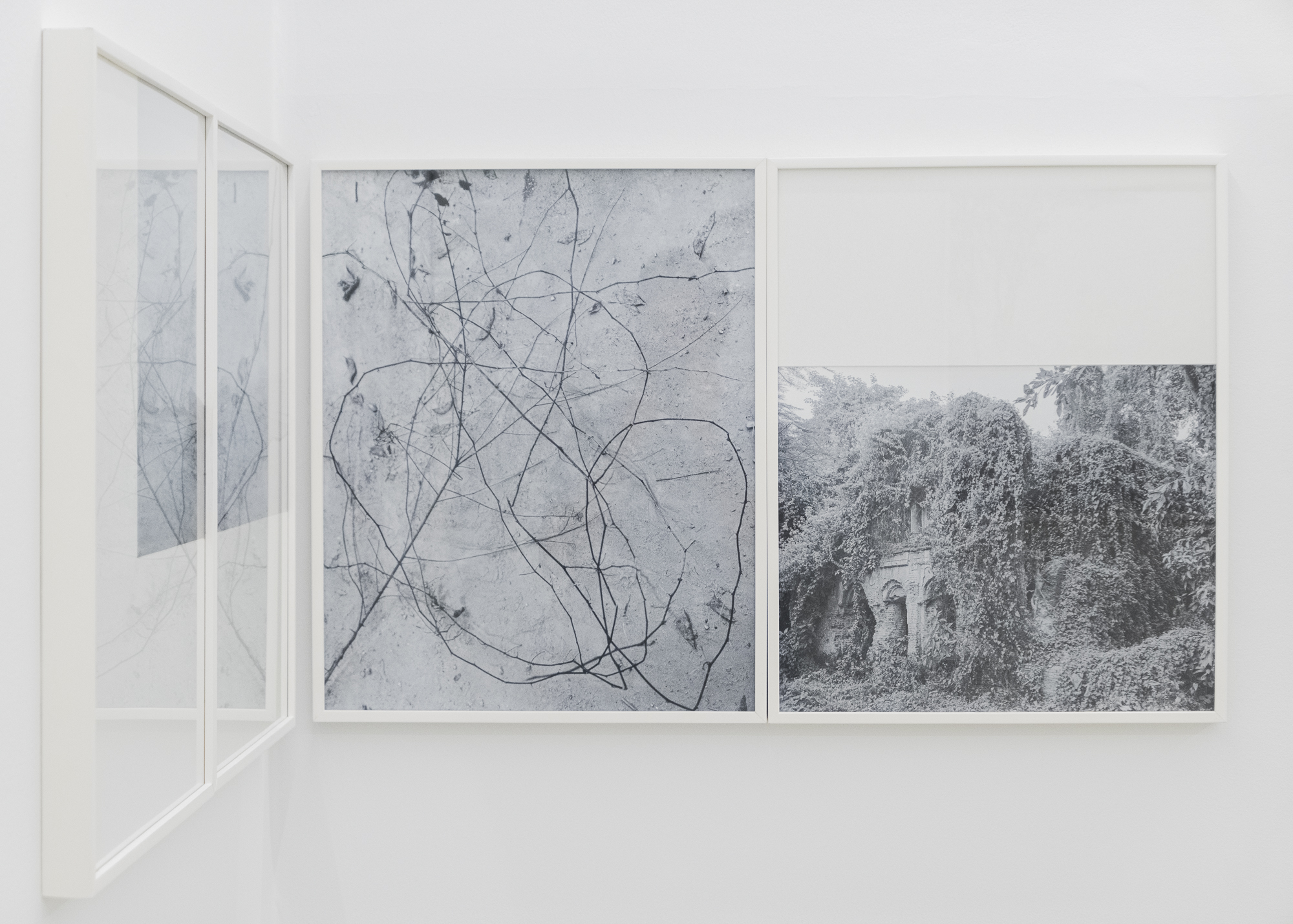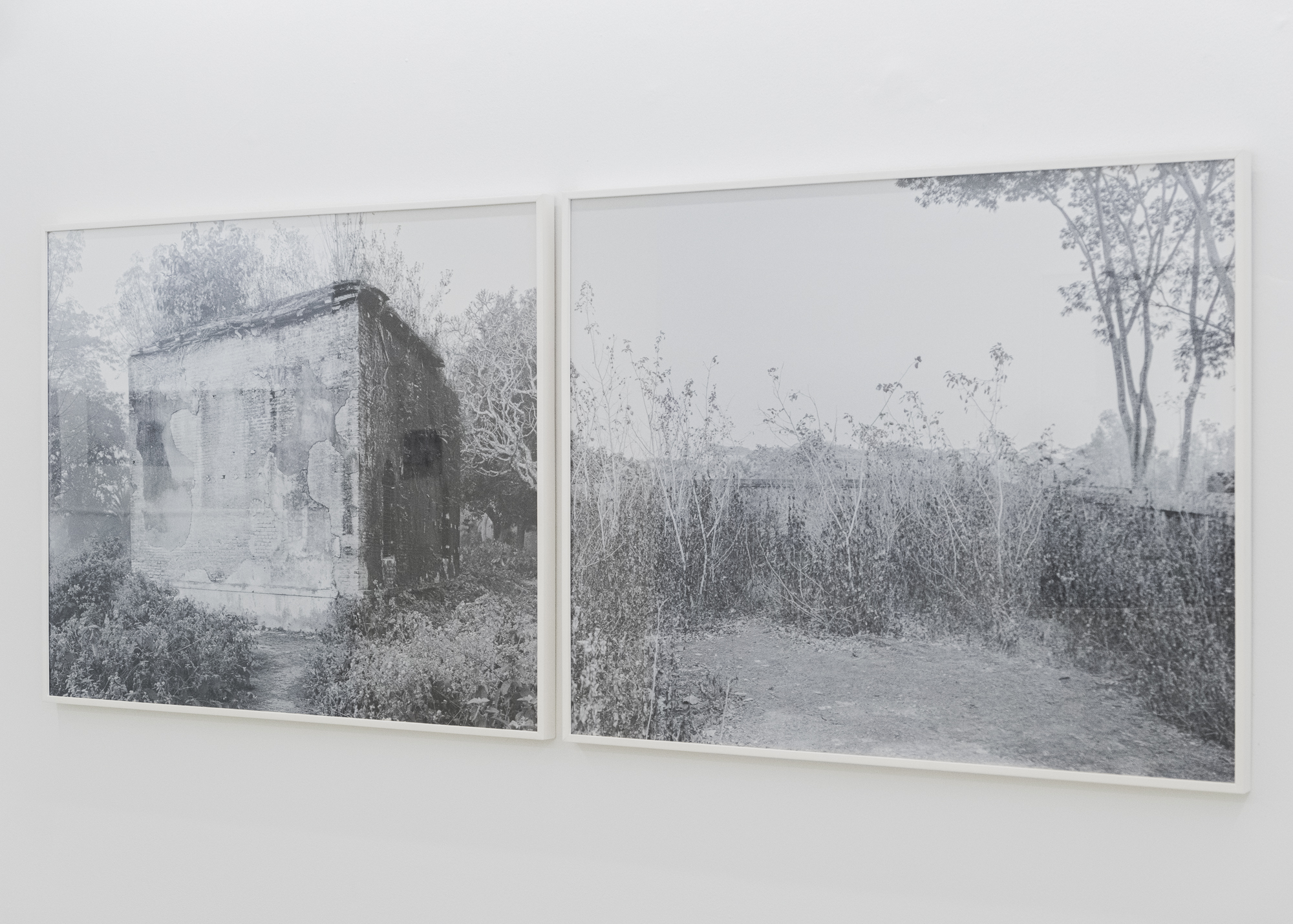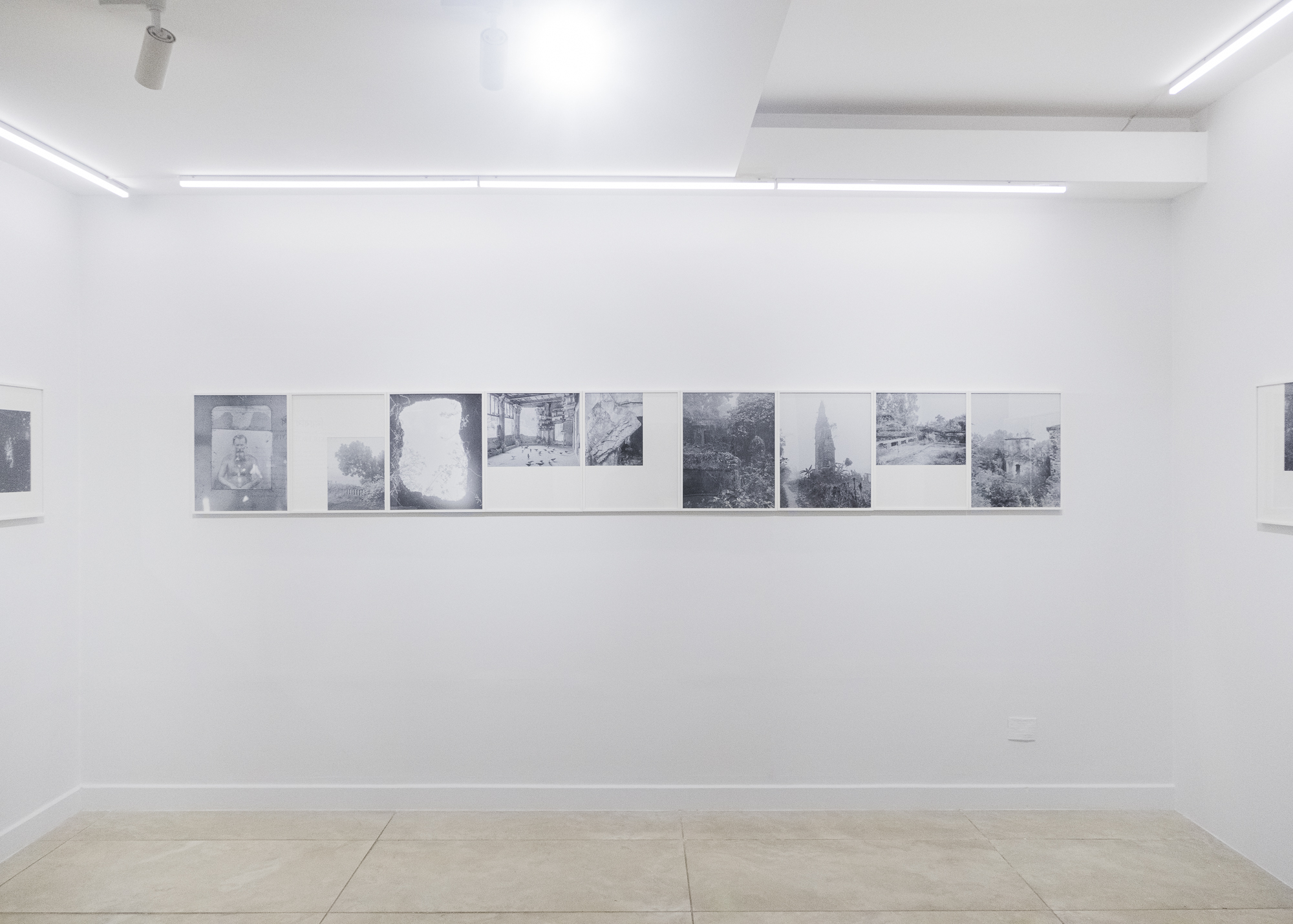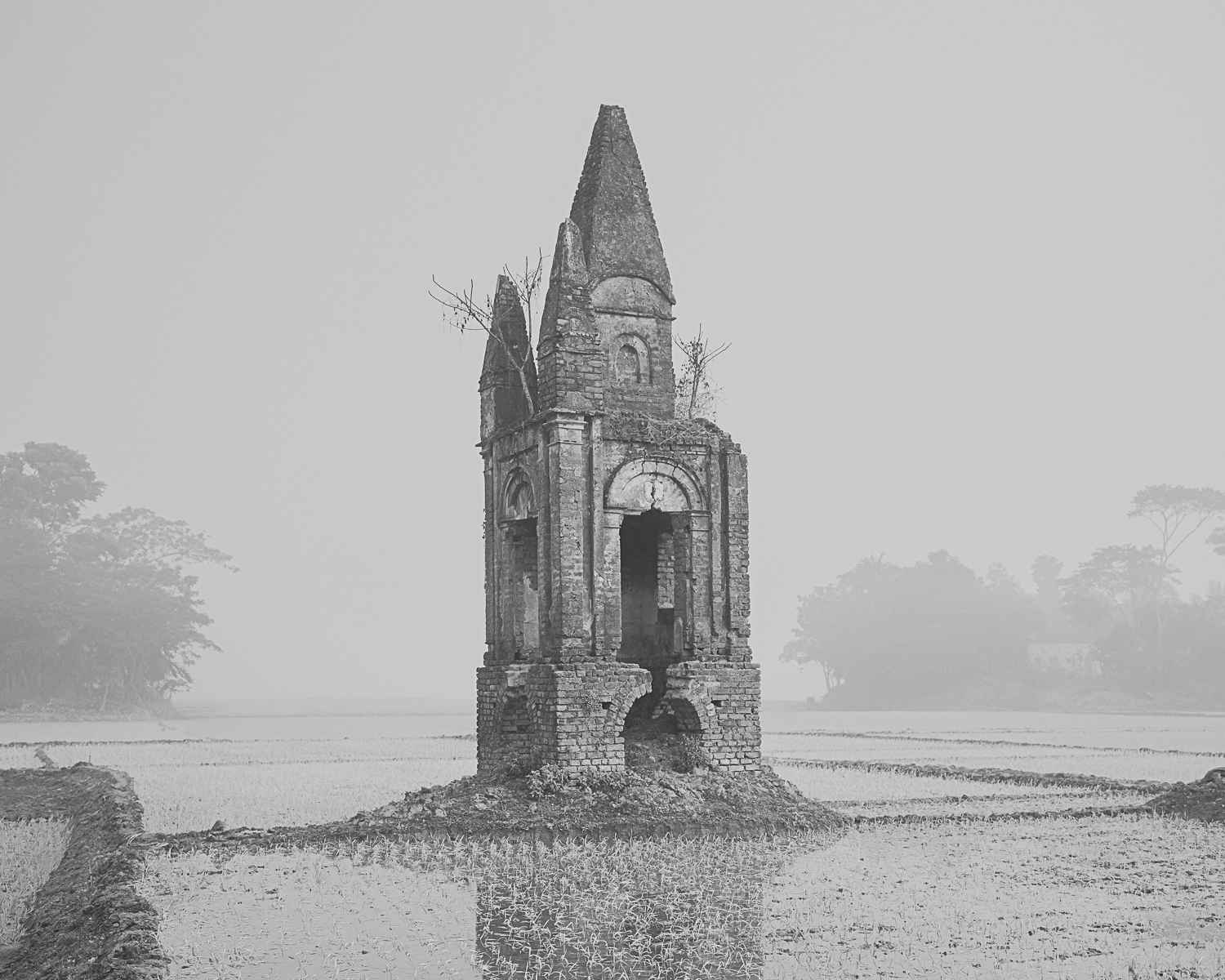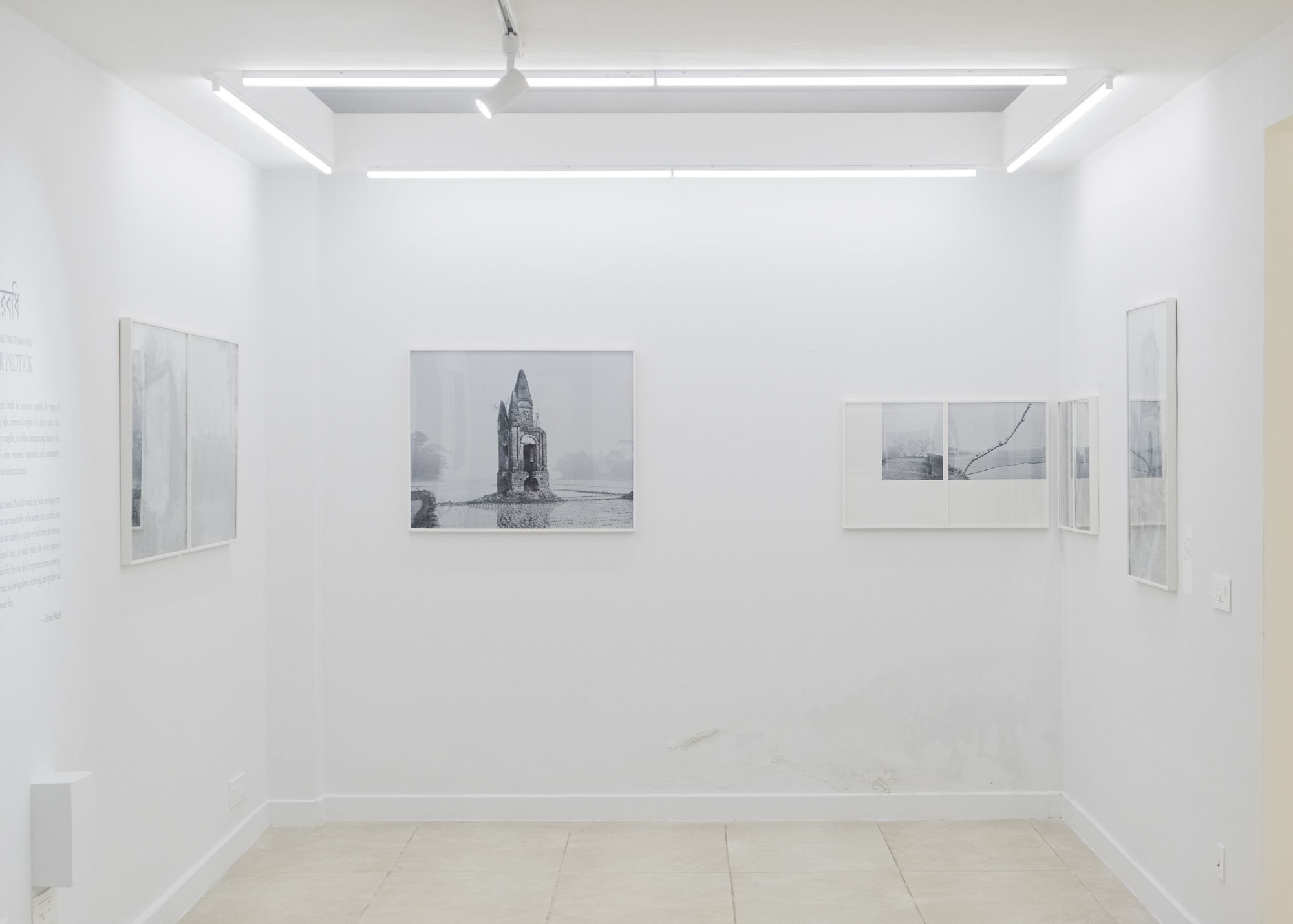 JIRNO, DELHI, 2022.

In the making since 2016, in Jirno (Ruins) we encounter the material memory of the Partition of Bengal in 1947, that presents in his photographs as derelict, uncanny, dream-like formations reclaimed by the natural world. These spaces, abandoned to suspended time, are not archeologies that locate amnesia, but through them the lingering temporality of loss and longing receives manifestation—the impossibility of surpassing the moment of the traumatic split even as continued social and political crises of the subsequent decades threaten to bury it. The time-space matrix contained by Jirno holds in all its fragility the even more layered complexities of Partition memories that sustain: the divisive policies of the British Empire which continue to inform communal discord and suspicion towards identities that were forcibly othered in the national imagination; the complicity of the feudal ruling class on both sides of historically porous and precarious regional configurations, reverberating in the Victorian-inspired architecture; and exodus towards a state of perpetual, intergenerational exile.



Mr. and Mrs. Das inscribes the altered temporal domain occupied by an elderly couple, who happen to be Protick's grandparents, in the twilight of their lives, confined by age, purpose and their own bodies within the walls of an old apartment from the 1960s, their chosen home in Dhaka after decades of work and raising their family.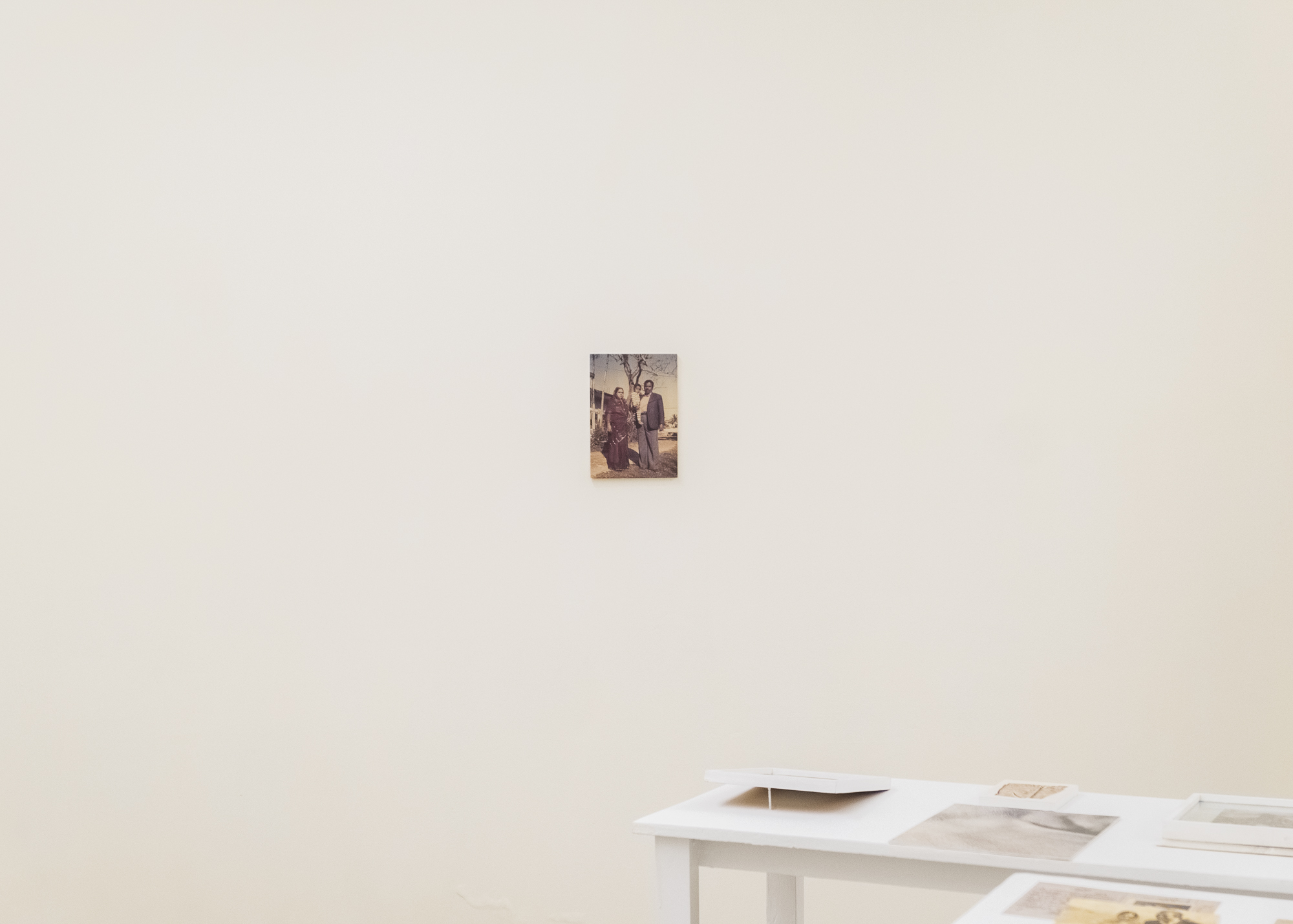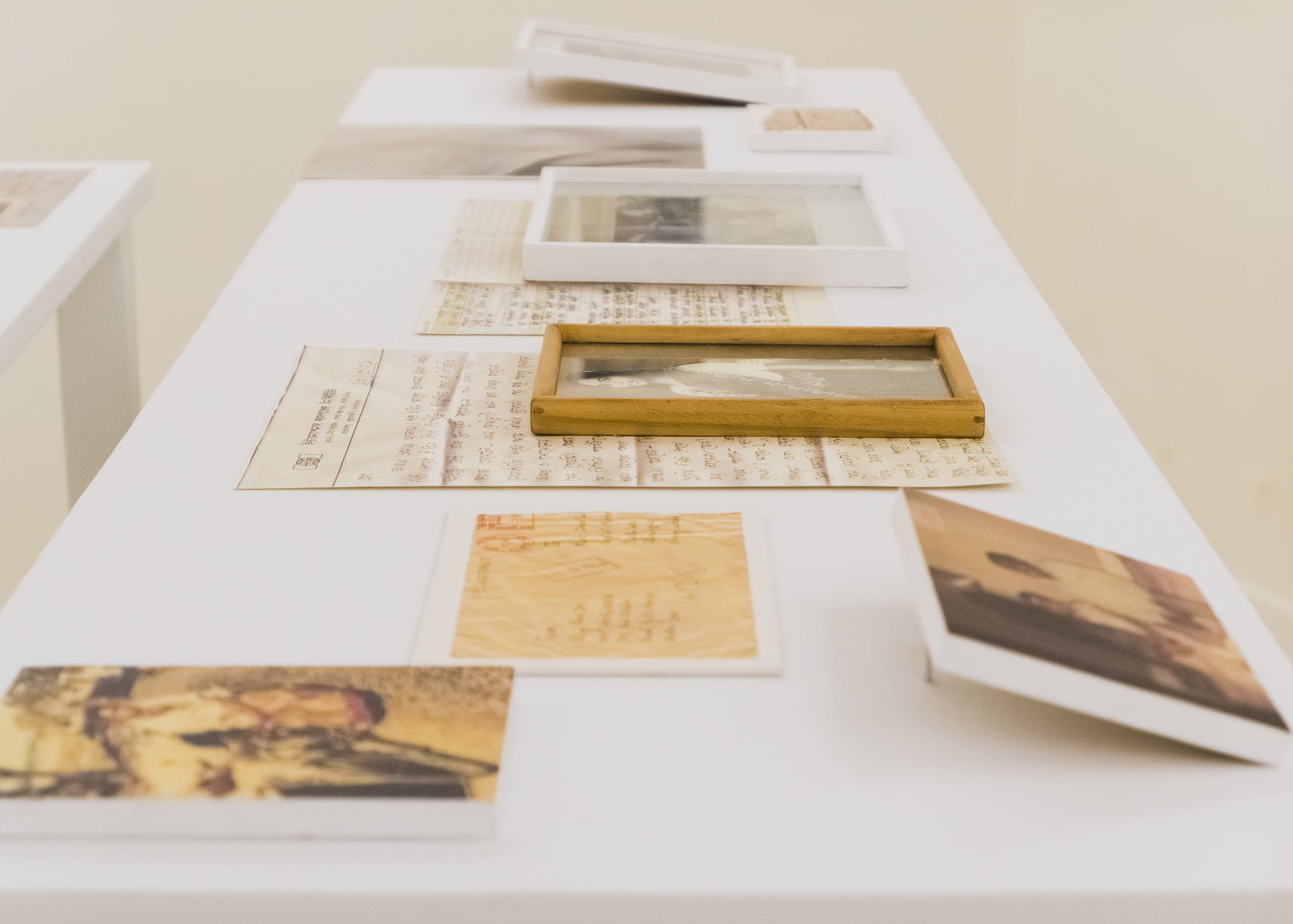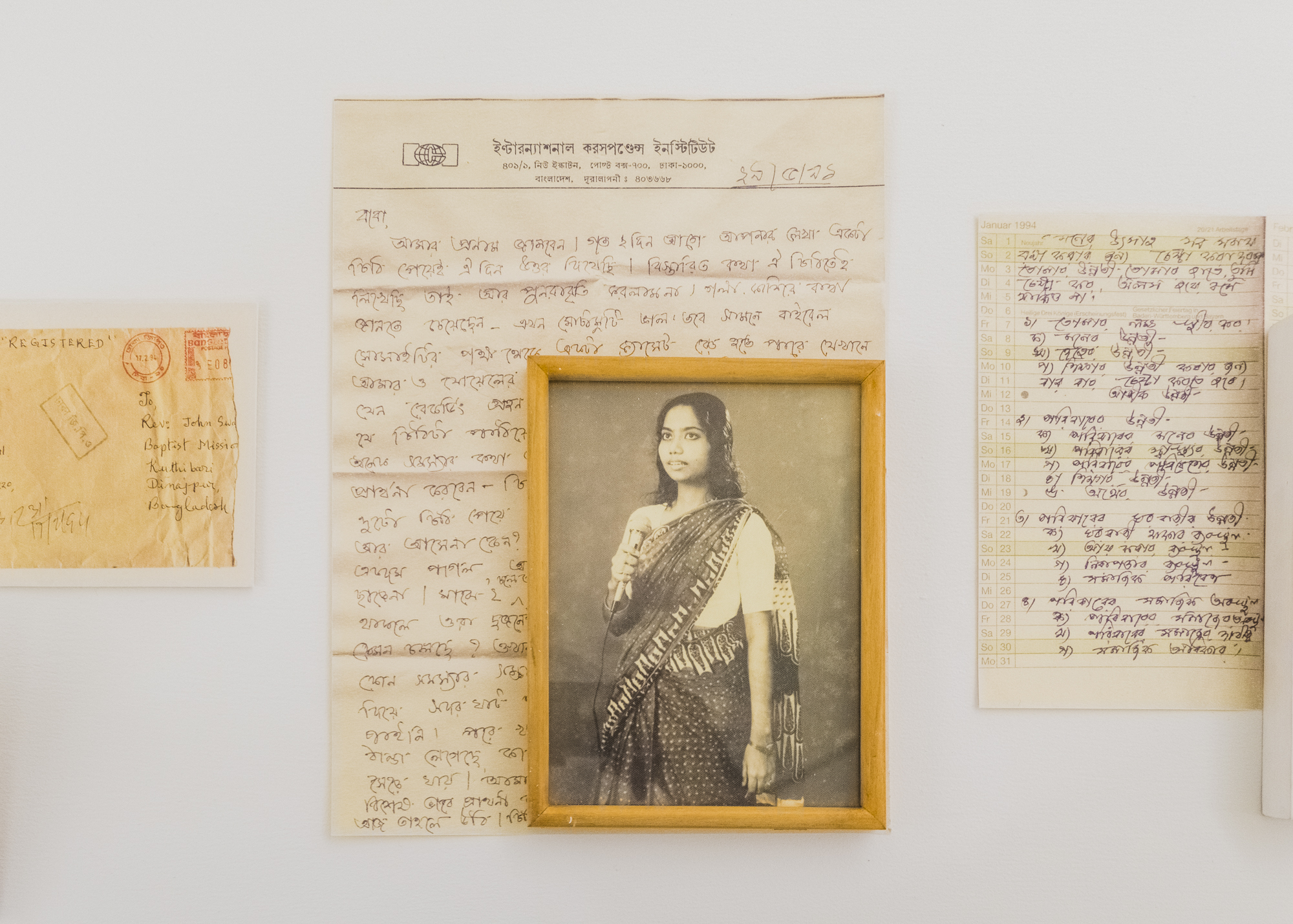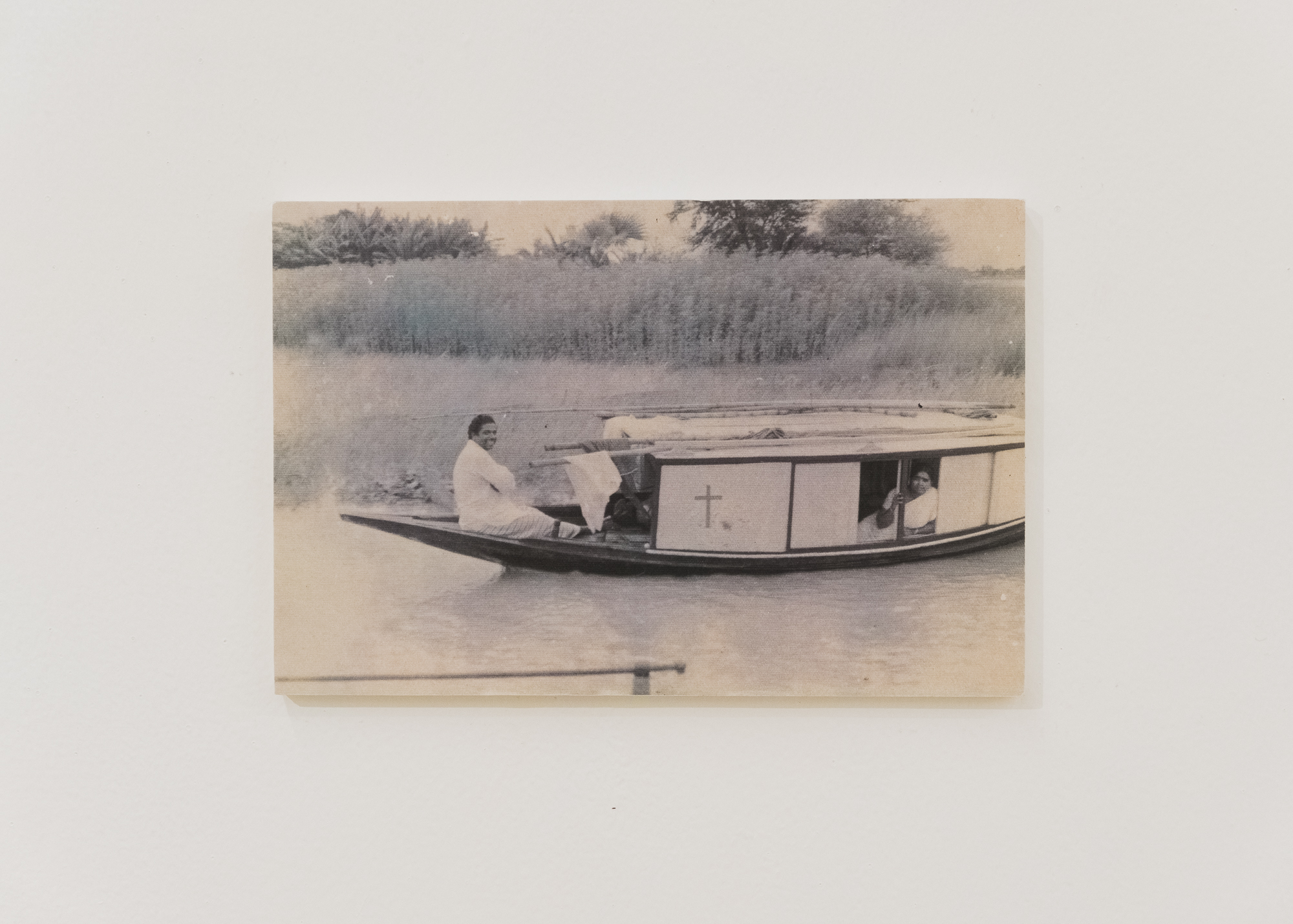 MR. & MRS. DAS, DELHI, 2022.



Unable to match the frenzied rhythms of a erstwhile life spent in service to the Baptist Church, and with most of their children living in far away geographies, their isolation receives respite in transient moments of tenderness and contemplation witnessed by their grandson on his visits and by each corner of their home that had become the entirety of the rest of their lives. The psychological time of a different form of exile appears in another tenor here, and is accompanied by the familial archives of the couple who despite always living in different parts of present-day Bangladesh their whole lives, have assumed three different nationalities—that of British India, Pakistan and Bangladesh.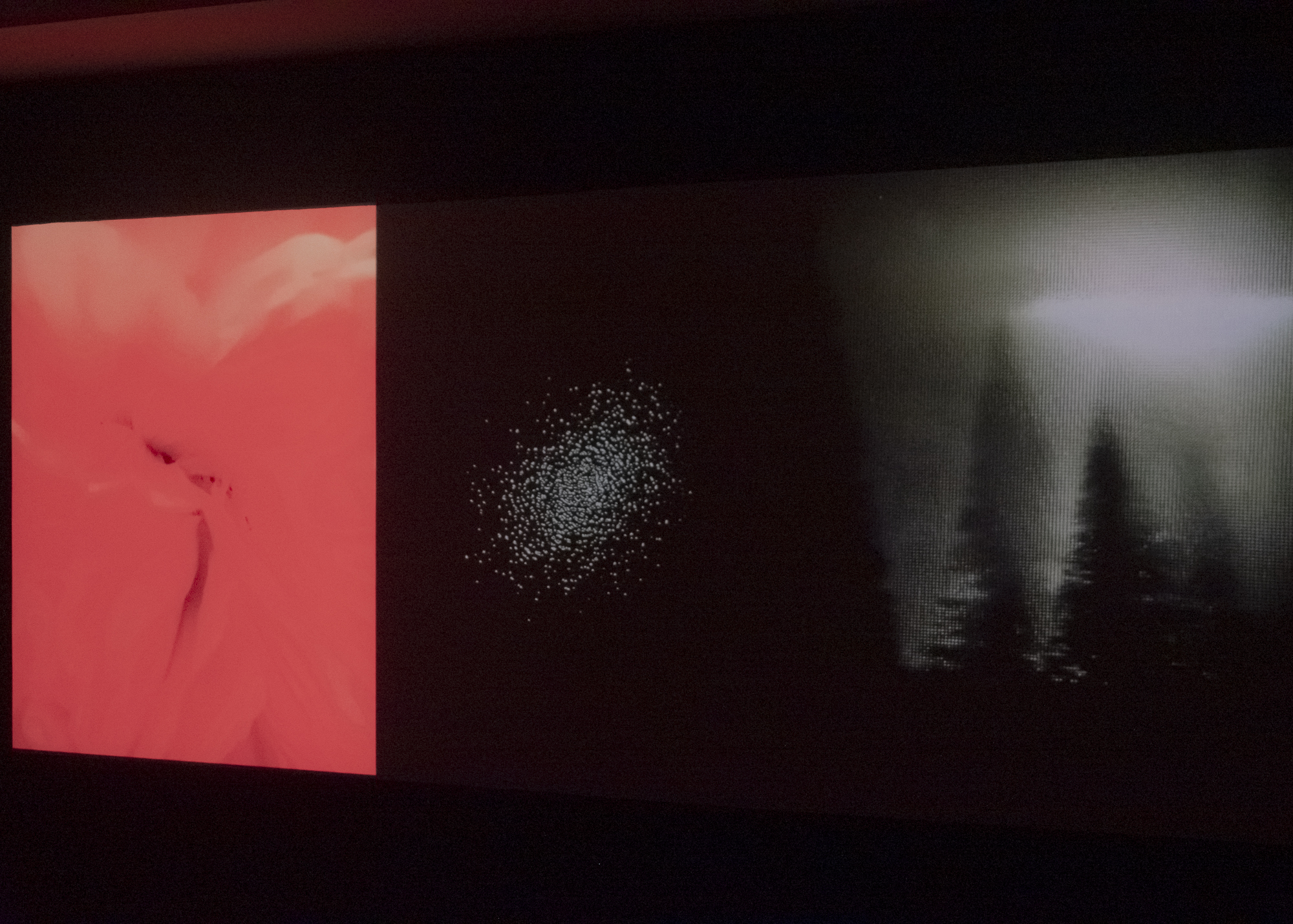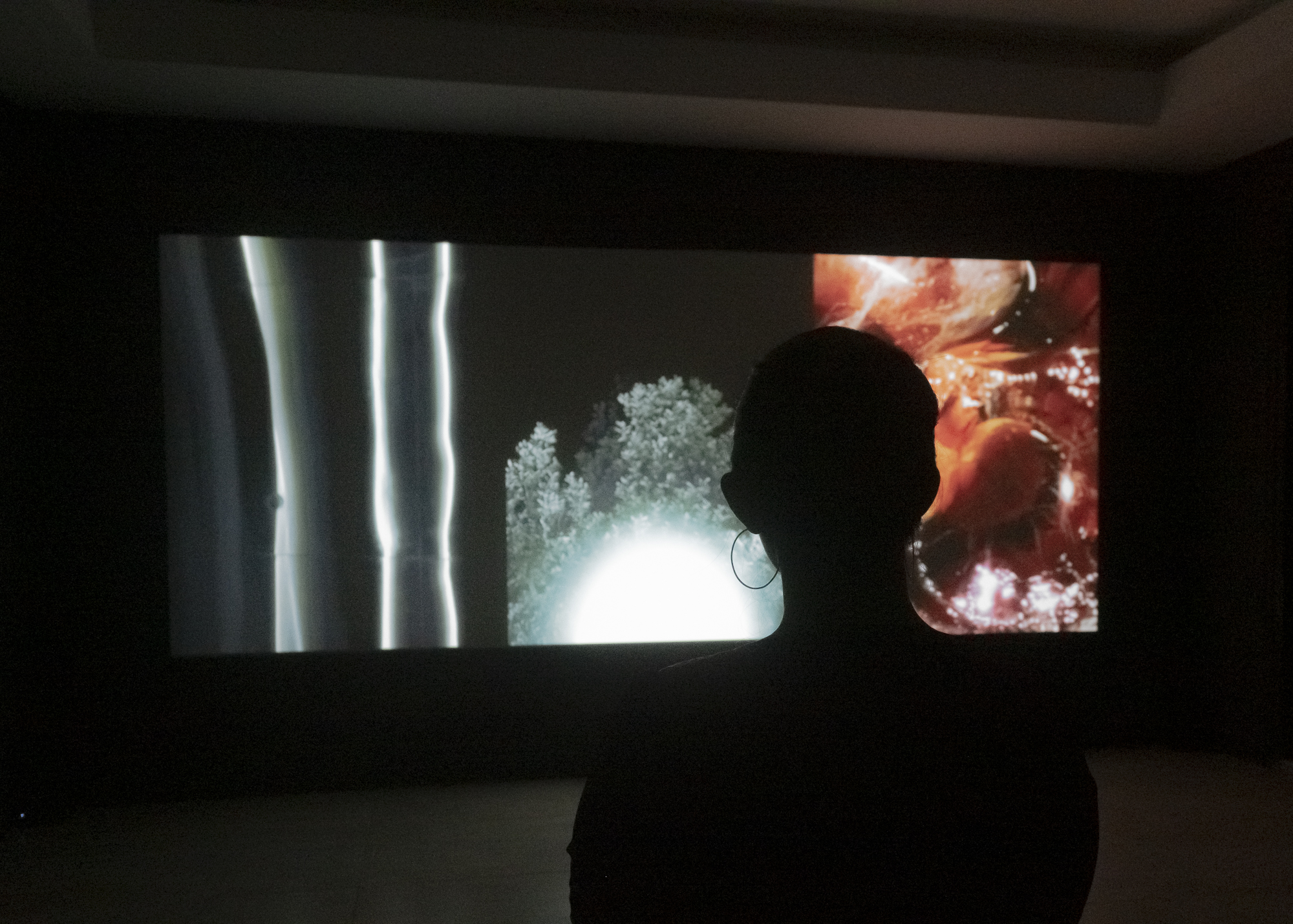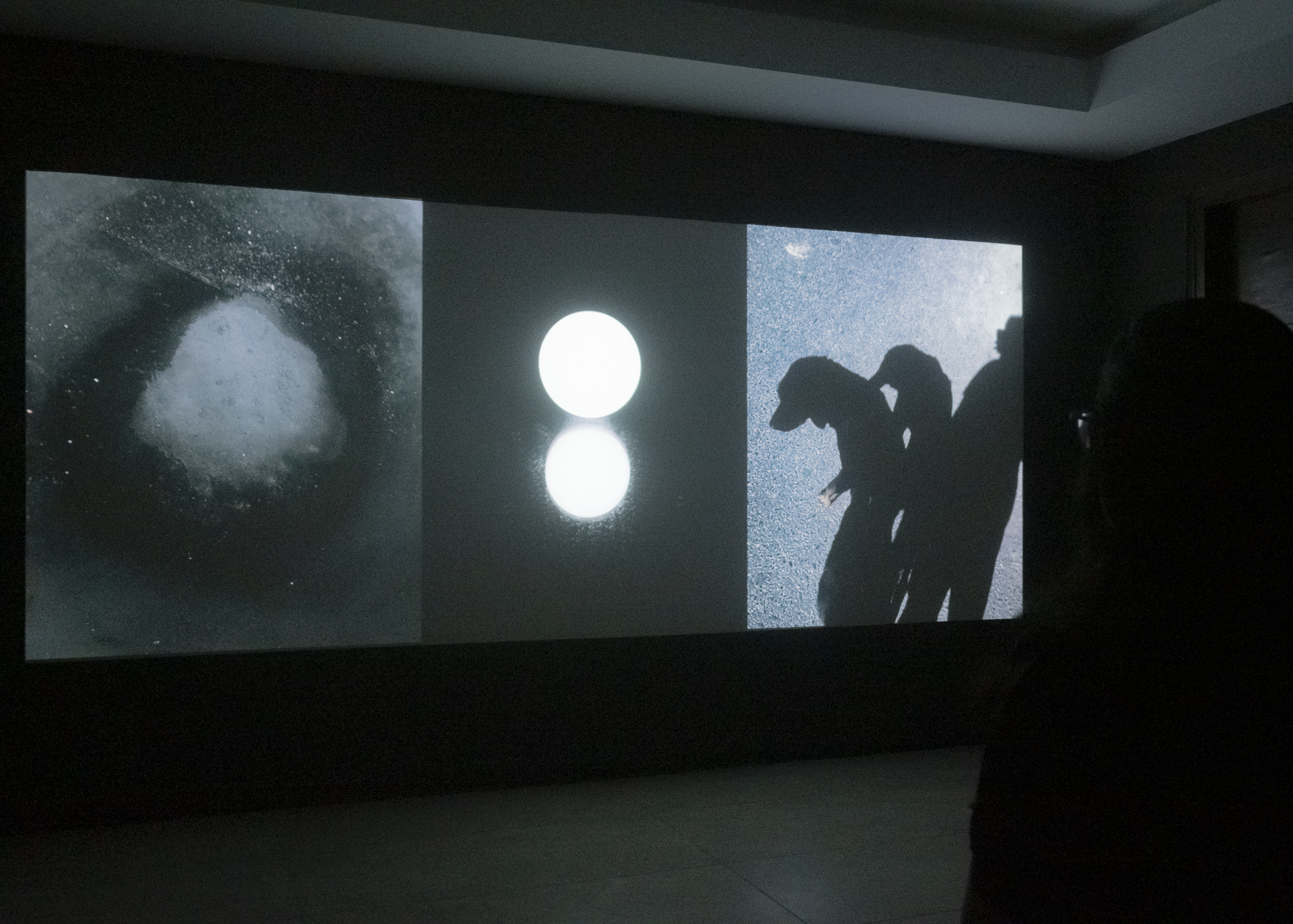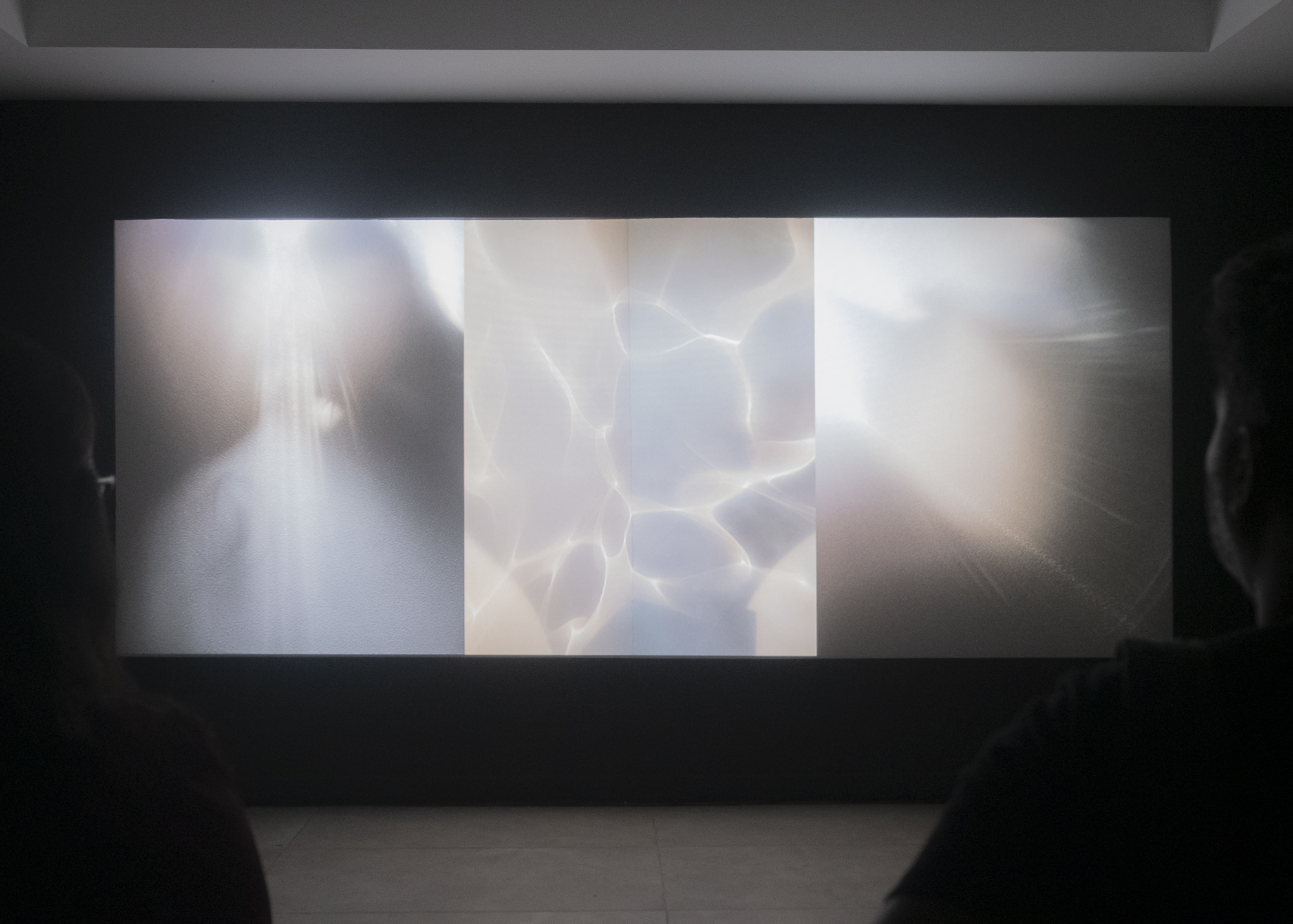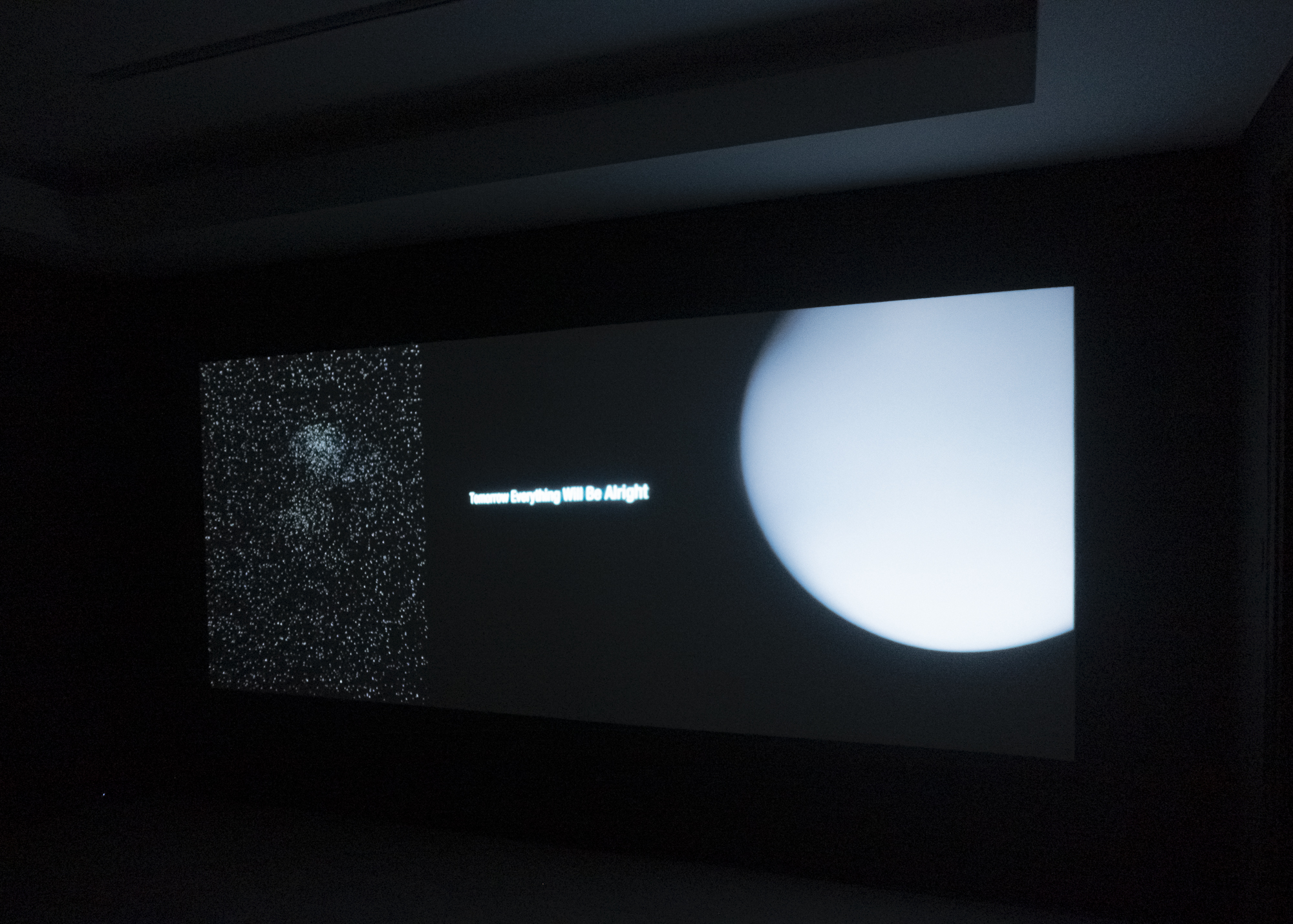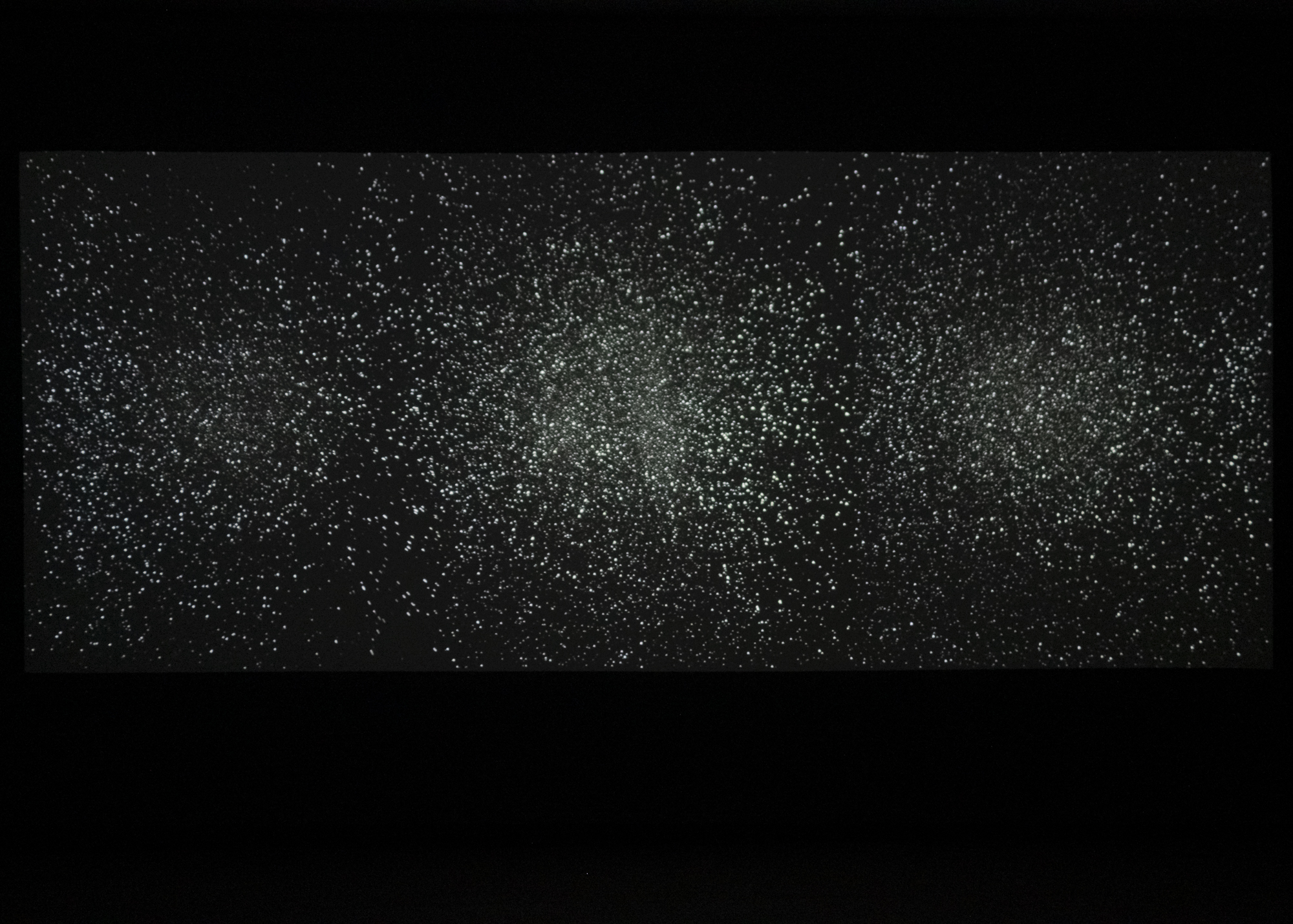 RAŠMI, DELHI, 2022.



The fragility of light, space and time in Protick's works hurtle into overwhelming rapidity of contemporary urban experiences in Rashmi as time collapses into a dizzying continuum. Constituted from images captured by Protick daily of his surroundings and encounters from his travels—defying geo-political anchors—for a period of three years, the moving-image work marks the existential anxieties, sensorial excess and continued accelerationism as we drown in the dregs of civilizational ambition. The cacophonous ticking of the visual and sonic cues in this work instils in us the sense of glowing embers just moments before they recede into absolute stillness, darkness and silence. Just as ashes speak of the annihilatory glory and fury they were once capable of, we are left with after-images that carry the imprints of mortality and transience.


— Anushka Rajendran, 2022



CROSSING
[compiliation]
︎READ:


︎︎︎ CHAPTER ONE:
https://sarkerprotick.com/Crossing-Bengal

︎︎︎ NATIONAL GEOGRAPHY:
https://tinyurl.com/2ejj5rnu

︎︎︎ DHAKA TRIBUNE:
https://tinyurl.com/4tj69adw



BRINGING THEN TO THE NOW


BY RUCHIR JOSHI [INDIA TODAY]

The ruin of a temple stands on a tiny island of earth in the middle of shallow-flooded paddy fields, like the wreck of some ancient rocket that failed to take off many centuries ago. Its pointed top pokes up into the misty winter morning and two of its four side spires are missing, like engines that might have fallen off. The recently irrigated fields are covered in a sheet of water in which the struc- ture is reflected among the tufts of freshly planted rice. The contrast of old brickwork and the evidence of ongoing human activity asserts itself only after you've looked at the image for a while, as if two layers of time are peeling off each other in a decomposing palimp- sest. There are other images of ruins in this series (titled Jhirno) that work similarly—ordinary and straightfor- ward at first glance, but which then hook you into a longer engagement and meditation.





In terms of photographic images, rural Bengal and ruins are an old and well-worn visual pairing but some- thing in the way Sarker Protick frames and presents these images makes them quietly new and unsettling. The ghost of David McCutchion as well as those of Bernd and Hilda Becher wander through these pictures but without ever staying too long; Protick clearly shares some of McCutchion's' emotion- al connection to Bengal's old masonry as he does the precise, held-in stillness of the Bechers' gaze, but here, in the compositions and sequencing, a very different kind of looking emerges—the slow examination of the traces of a messy, sub-tropical riverine past by a native situated in an over-kinetic, chaotic, deltaic present.






This same sense, of under- statement arrived at after much filtering and distillation, is also to be found in the other group of photographs on display—Mr and Mrs Das— where Protick documents the last days of two of his grandparents who spent their lives working for the Baptist Church in East Pakistan/Bangladesh. Images of the ailing couple are sparsely distributed among images of their flat and medical paraphernalia, and all the more powerful for not being ubiquitous. A switchboard, a still ceiling fan, a picture of Christ with a 3-D crown of small, shiny balloons, the corner of a stairway, a pile of books echoing the pile of rotting volumes in the Jhirno series are all somehow imbued with love; unlike the photographs of the ruins and landscape these ones are in colour, but only barely so: at first you are reminded of old, hand-tinted photos, but then you see the chromatic signature that only digital working can produce and again, you find yourself walking on the liminal alkhet (as the raised earth boundaries between fields are called in Bangla) between different segments of time.





Do go and see these photos and the video work by Sarker Protick. Shrine Empire Gallery are to be lauded for presenting such a strong new 'voice', so to speak, from the churn of excit- ing photography being produced in Bangladesh. In these fraught and divided times work such as this transcends national borders and happily reminds us of our larger identity as subcontinental.



NIROBODHI | SHRINE EMPIRE
Sarker Protick's photographs frequently build the narrative around the trope of change; momentary stillness, fleeting light, elemental origins of a place and a lost home. To make the decaying memory tangible, to define disappearing history of a place without confining it, Protick's often minimal, suspended and atmospheric visuals are coherently open with vast and solemn distance.


Working with Photography, Video and Sound, Protick's works are built on long-term surveys rooted in Bangladesh. The form and materiality of his works often morph into the physicality of time; its raptures and our inability to grasp or hold time, the process of image-making as the way to expand time, to make space for more subdued moments, or more hints of an embodied life. Here we don't experience time as moving in a linear direction, rather, we experience it slowing down, recurring, having dips and curves, sometimes changing in a constant flux.


Nirobodhi / Till Time Stand Still by Sarker Protick. Preview on Friday, 7th October 2022 from 6 pm to 9 pm at Shrine Empire, New Delhi.